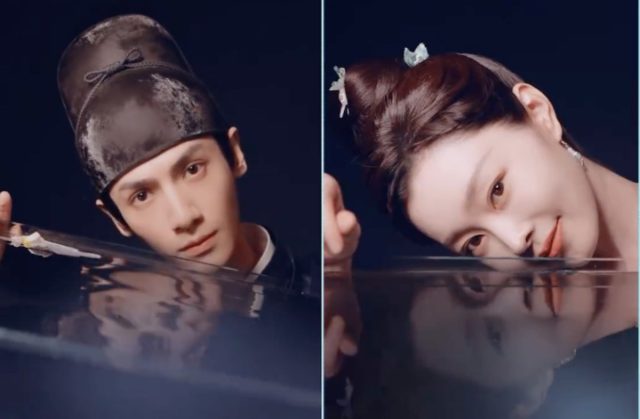 It looks like Leo Luo Yunxi will have a busy spring season to look forward to. His drama Till the End of the Moon with Bai Lu is still on the air currently yet he's new role has just kicked off. Historical romance series Follow Your Heart 颜心记 held its boot ceremony on April 28 where we see his pairing with actress Song Yi (and in costume) for the very first time.
This new drama comes from iQIYI and GH Entertainment & Media, the creators behind Love is Sweet, and also reunites Luo Yunxi with director Yu Chung Chung. There's no doubt the Luo Yunxi – Bai Lu couple pairing is still super fresh on everyone's minds what with their show still ongoing. Despite this, however, I'm still pretty excited to see the chemistry between Luo Yunxi and Song Yi. After all, the actress who's dubbed the qipao (traditional Chinese dress) goddess has also shined in historical dramas like Joy of Life, My Heroic Husband and Luoyang.
The Monster Killer actress Sebrina Chen Yao who left Tangren late last year to join Zhong Shi Tong Cheng, which is Luo Yunx's agency, plays the second lead. Cheng Lei, Huang Riying who's made a name as female lead in a number of small web dramas, Gu Zicheng and Guan Zijing also star.
Character posters have also been released to accompany the casting announcement, and I must say the darker hues of blue and green tones utilised by the show seems to evoke a certain sort of quiet and mysteriousness that can be found under the water. Given that the costume historical is also a mystery which our male protagonist is investigating, the dark and shadowy tones only seems fitting. Luo Yunxi plays Jiang Xin Bai, a constable with facial blindness, while Song Yi's character Yan Nan Xing is a doctor who can change her face. Their names Yan and Xin also make up the Chinese title Yan Xin Ji.
Source: 1