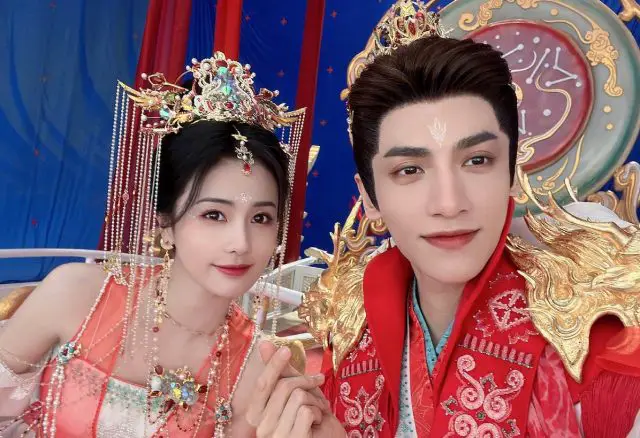 Audiences seem to be enjoying Luo Yunxi and Bai Lu's much awaited reunion in their xianxia series Till the End of the Moon 长月烬明. The series has been setting new records from the get go with its number of reservations exceeding 5 million an hour before premiere and going on to hit a popularity index of 10,000 just 29 hours after its premiere on Youku.
According to Lighthouse (灯塔专业版), a data analytics organisation which crunches numbers related to TV and film, by the third day the series has been on air, it has achieved the highest single day plays among xianxia dramas in the past three years. It hasn't been a week yet and the show currently tops various ranking sites like Lighthouse, Yunhe, etc.
Bearing in mind the amazing chemistry between Luo Yunxi and Bai Lu in their modern drama Love is Sweet, their reunion alone would've been enough to convince audiences to click on that play button as soon as it aired. The show has also gained praise for its special effects and Dunhuang style costumes that highlight bold and vivid colors as opposed to light pastels often seen in xianxia. While, there are also complaints like the voice dubbing not matching the words being mouthed by the actors, it has certainly started strong and only time will tell if the series will be able to sustain their momentum into their remaining episodes.
Till the End of the Moon opens with demon god Tan Taijin on a killing spree. The heroine Li Susu travels back in time 500 years earlier in hopes that she can stop Tan Taijin who was still a human then and rewrite their future.
Source: 1