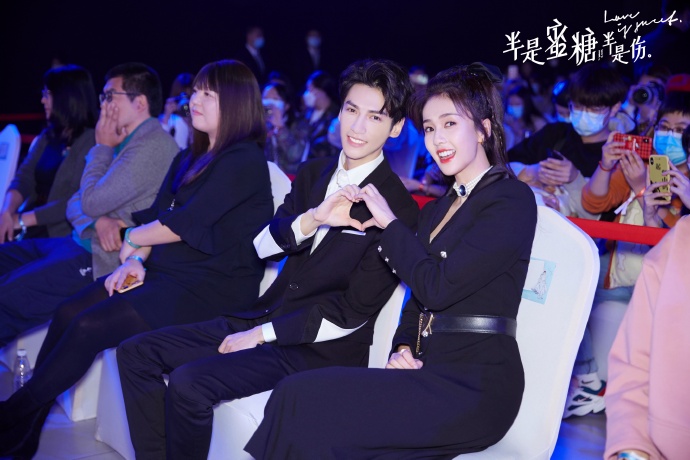 With the last week of currently airing modern drama Love is Sweet coming up, fans were treated to loads of sweetness from the leads. Leo Luo Yunxi and Bai Lu took the time off their busy schedules to fly to Beijing to thank their fans for supporting the drama. The main mission of the leads was to stay true to the drama's theme of being sweet. They would get points for every challenge that they have fulfilled together and with their fans until they have achieved 100% level of sweetness.
In a span of an hour, the leads played a variety of games such as Pictionary, role-plays, and more guessing games. The highlights of the fan meeting included Luo Yunxi as his character Yuan Shuai proposing to Bai Lu's Jiang Jun twice. One with a giant diamond ring that had their jaws drop upon seeing it and with a random basin that Luo Yunxi had to improvise with.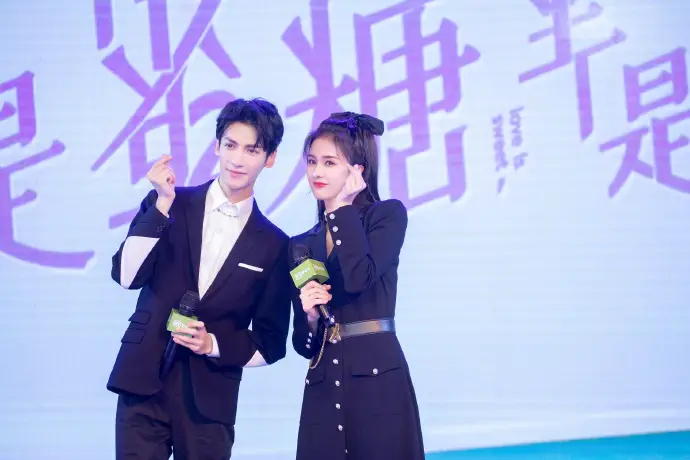 They also did not miss out the chance to sing one of the drama's OSTs, "Love is 爱是", while holding hands and showing their cute heart poses.
As a big fan of the drama and its leads, I felt very rewarded to see both of them looking comfortable and ready to make us fans happy. I have attended many fan meetings physically and virtually and I must say that Love is Sweet's fan meeting definitely did not disappoint. It makes sense that the drama became a hit mainly because of their chemistry which can be seen both onscreen and offscreen.
After the event, Luo Yunxi and Bai Lu were asked if they wanted the drama to have a sequel. Both agreed and also shared that they would want to work together in a costume drama. They even specified that they want to play strong characters who will have many fight scenes together. Many fans have already been feeling sad that Love is Sweet is coming to a close, so maybe another drama with these two can extend our needed doses of sweetness?