Get ready to put your monster hunting gears back on because Elvis Han is about to return in Monster Killer 3 无心法师3
! 
If you've ever wondered about his past escapades, then you're in luck because this 24-episode series is actually a prequel to the first two seasons. 
Wu Xin takes us back in time as he begins his journey in the Tang Dynasty where he meets a feisty girl named Liu Qing Luan and her chicken-hearted brother Liu Xuan Hu. 
Interestingly, both roles are played by
Sebrina Chen Yao
who also appeared in the previous seasons but always as a different character. It's another adventure of fighting off demons as Wu Xin helps the siblings go home. As the mysteries just keep adding up one after the other, Wu Xin tries to get to the bottom of it only to find out the return of his archenemy Bai Liuliu, played by
Ding Qiao
.
The plot thickens when he gets his chance to die – the only thing he desires – but would he give it up for the sake of the siblings? 
This season has a lot of intriguing storylines like Chen Yao's characters and their connection to Yue Qiluo. And then there's the obvious romantic angle between Wu Xin and Liu Qing Luan. From the looks of it, viewers can expect a fun and enjoyable romance between them even if it ends up
 with a melancholic ending. 
It also stars 
Sui Yongliang, Ding Qiao, Tan Jianci, Niu Junfeng,
Julia Ye Qing 
and
Tu Nan
.
Release Date: March 03, 2020, iQIYI, Tencent, Youku (two episodes every Tuesday-Wednesday at 8PM, 4 episodes released early for VIP)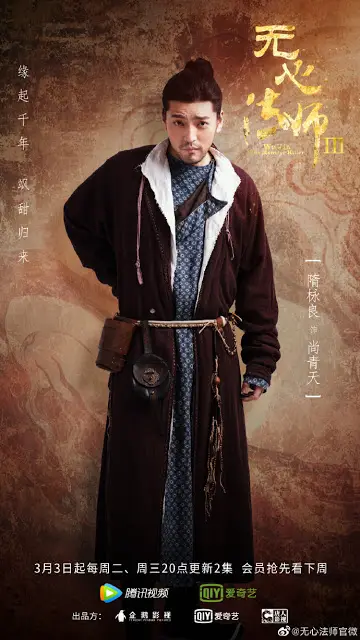 Source: 1