Cristy Guo Xiaoting is among the artists on the recently-premiered acting reality show Memories Beyond Horizon 无限超越班. Introducing herself as a former child actress who starred in her first drama at six years old, Guo Xiaoting who's now 29 years old has built an expansive resume in her career of over two decades.
Standing in front of a panel of mentors that include Kara Wai, Sheren Tang and Maggie Cheung Ho-yee, the latter observed, "I see that in most of these, you were not the female lead, right?" Sheren then asked what Guo Xiaoting would do if she discovers that another female actress's lighting is always better than hers. Guo Xiaoting responded, "I will focus on my own performance. Because there's no point caring about that. Because I think it's very practical, whether it's the level of opportunities or the lighting, there is only one female lead. They will definitely consider that first. For me, my only advantage is my persistence for acting."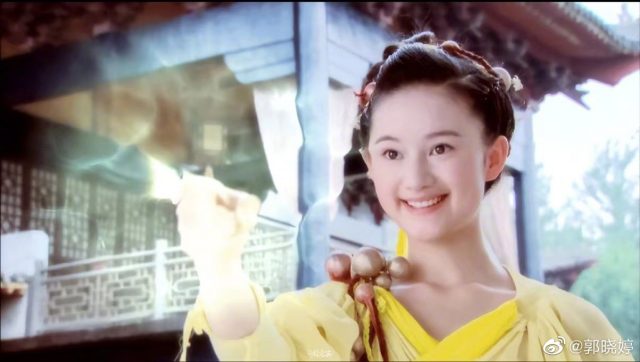 It seems the panel agreed with her and encouraged her to never give up even if she's in supporting roles because there will always be people who can see her. Kara Wai who's worked with Guo Xiaoting before also praised the actress saying she believes in her potential and that she has the ability to take the "spotlight."
Although Guo Xiaoting has taken lead roles in dramas like the Chinese remake of A Step Into the Past, she often appears in supporting roles. She was the second female lead in this summer's hit drama Love Between Fairy and Devil and played a villain for the first time The Blue Whisper. Guo Xiaoting's first costume drama was actually 2009's Chinese Paladin 3 and she turned 18 in 2011's Scarlet Heart, all of which are classics.
Source: 1