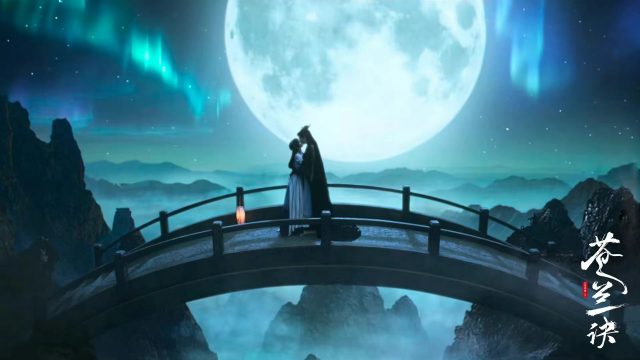 If you're having major Love Between Fairy and Devil 苍兰诀 withdrawals after watching the show's finale (don't worry, no spoilers here), the compilation of nine songs from the series ought to give everyone their LBFaD fix. And from the looks of it, the album appears to be very well-received.
Chart-Topping Songs
Numbers released by TME (Tencent Music Entertainment) have shown that the OST has already exceeded 300M clicks on their major music platforms QQ Music, Kugo Music and Kuwo Music. The numbers for the album's listeners also surpassing the 20M mark. Likewise, engagement appears to be up with more than half a million comments pouring in from listeners.
Out of the songs on the OST, Find You (寻一个你) sung by singer-actor Liu Yuning, Remaining Love (余情) by Zhou Shen and Love (诀爱) by Faye are solidly in the top 5. Find You also breaks the record for the highest scoring OST single on Tencent's You Ni Chart 由你榜.
The album also contains a duet from the show's two stars Esther Yu Shuxin and Dylan Wang entitled Want to be With You. Esther too in fact has another song in the album called Memory Loss (失忆).
Faye Returns with Hit Song "Love"
Remember singer Faye (Zhan Wenting 詹雯婷) who used to be the lead vocalist for the Taiwanese pop rock band F.I.R. Back in 2018, she suddenly said that she had been kicked out of the band. Her former band-mates Ian Chen and Real Huang said she was the one who wanted to go solo. After some lawsuits, F.I.R. remains active but with a new lead singer named Lydia, which is incidentally the name of the group's hit song from 2004's Taiwanese drama The Outsiders. Meanwhile, Faye is active as a solo artist.
Many were pleasantly surprised to recognize Faye's very unique voice for the opening song for Love Between Fairy and Devil. And given how the OST has fared, it looks like Faye has comeback with another hit.
Source: 1