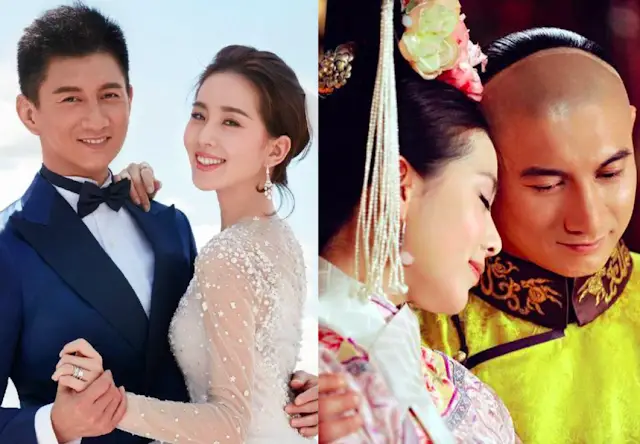 Scarlet Heart couple Cecilia Liu Shishi and 
Nicky Wu
are parents now! The hit drama which endeared itself to many viewers may be most meaningful to the couple themselves who fell in love after playing Maertai Ruoxi and 4th prince in the drama. The two registered their marriage in 2015 and went for a magnolia motif when they wed in 2016. After four years of marriage, the two have welcomed their first child. 

Nicky Wu excitedly shared the news at 7:36 on Monday morning, "The little one has arrived, mother and son are safe, thank you for everyone's concern! Dearest mom is tired. @Liu Shishi, thank you." Liu Shishi added that the little one is extremely cute. Granted moms have a tendency to say that, but I believe them with those genes. Can't wait to see the baby and a big congrats to the happy couple. 
From left to right: Ye Zuxin, Yuan Hong, Han Dong, Lin Gengxin, Nicky Wu and Kevin Cheng.
Interestingly, this is the third
baby announcement
to come from members of the Scarlet Heart cast. 
Kevin Cheng
and
Yuan Hong
who were 8th prince and 13th prince also became new fathers this year.