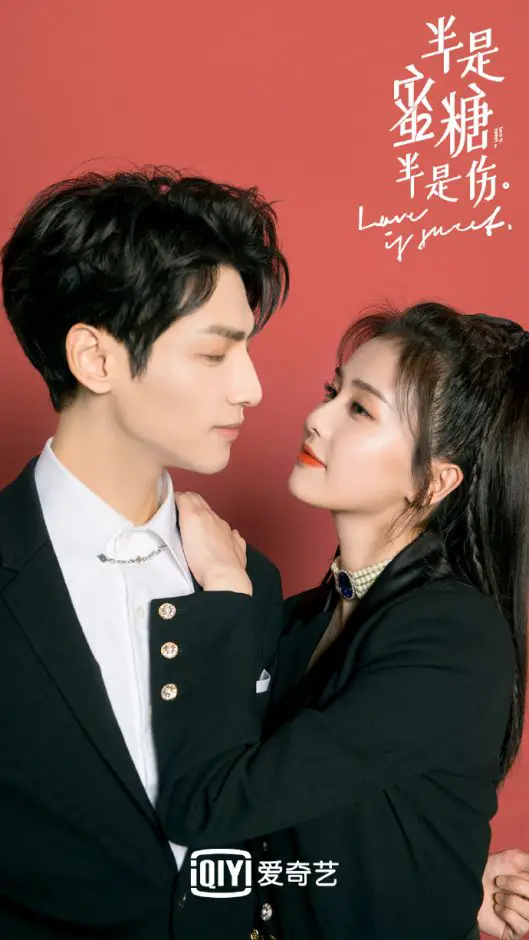 What's going on between fans of Love is Sweet co-stars Leo Luo Yunxi and Bai Lu? Yesterday, a joint statement was issued by both their fan clubs calling on fans from both sides to chase stars rationally.  Since months ago, there had been some chatter that the pair will be reuniting for the xianxia drama Till The End of The Moon 长月无烬 adapted from the novel Black Moonlight Holds the BE Script 黑月光拿稳BE剧本. More than a week ago, there were alleged sightings of the two on set, all of which some fans debunked by saying that Luo Yunxi was filming Light Chaser Rescue with three-time co-star Janice Wu Qian.
If you may remember, the super sweet chemistry between Luo Yunxi and Bai Lu had been phenomenal in Love is Sweet. That chemistry was also quite palpable even when the pair were just promoting their show. More than that, both have repeatedly said they hoped to work with each other again. While promoting Love is Sweet, Bai Lu had mentioned wanting to work with her co-star once more in a costume historical or in a medical type of drama, something Luo Yunxi appears to be in agreement with when he said he was looking forward to working with her again in a costume drama as well.
Boycott or Just a Reorganisation?
Nonetheless, not all of the actress' fans appear to be happy with the news of another pairing with Luo Yunxi. Back in June, there were news of the disbandment of some of the actress' fan clubs. In addition, there's also reports of some fan groups actually going on a "strike" against her that had everyone sitting up and taking notice. The cause of the disbandment and subsequent reorganisation of Bai Lu's fan groups remains unclear, however many presume it is a result of fan's unhappiness over the pair's second collab.
Chase Stars Rationally
In any case, fans from both sides have been taking to social media to express their unhappiness with the entire situation even as their alleged drama reunion remains to be a rumor still. This kinda brings to mind the fan wars that erupted between Zhao Liying and Wang Yibo's supporters this summer which got way out of hand over a rumour that the pair will be collaborating for a second time. Hoping to snuff out any more toxicity before things get uglier, both actor's fan clubs churned out a joint statement to address the burgeoning issue.
Imploring fans to jointly build a positive and healthy online fan culture, both fan clubs issued three stipulations they hope to advocate:
Communicate rationally in a civilised manner. Reject irrational speeches and provoking other parties. Reject behaviour not conducive to harmonious discussions.
Chase stars rationally and distinguish right from wrong. Don't just follow the trend blindly. Maintain a calm and restrained demeanour when chasing stars. Embrace positivity when engaging socially.
Focus on the work. Focus on the quality of the work. Work together to ensure a smooth process from filming to broadcasting of the project.
Source: 1