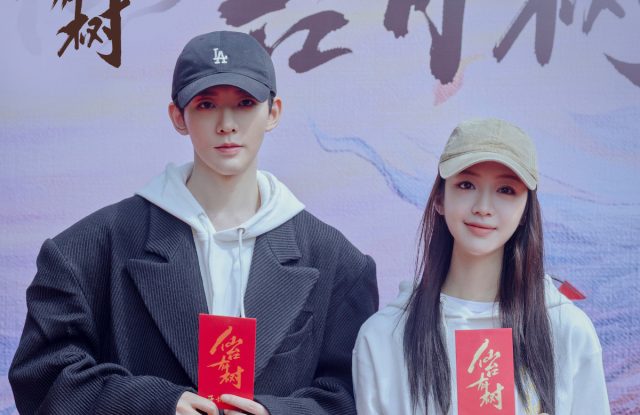 Even with a relatively short career since his debut in 2021, Lost You Forever actor Deng Wei has already worked his way up to leading man status. The 28-year-old actor has been announced to star as Su Yishui opposite actress Xiang Hanzhi to play master and apprentice in the upcoming xianxia series Xian Tai You Shu 仙台有树 which is based on the web novel of the same name by Kuang Shang Jia Kuang.
Deng Wei has always held supporting roles in his previous works from his acting debut in Dylan Wang's Miss the Dragon to Till the End of Moon and the recently aired Lost You Forever. Even his upcoming costume historical The Legend of Rosy Clouds which wrapped recently still had him playing the second lead. But it appears that's now going to change after drawing so much attention as Tushan Jing in this summer's hit series Lost You Forever.
Deng Wei played the younger brother left for dead and rescued by Wen Xiaoliu who later assumed the identity of Ye Shiqi. Despite looking like what co-star Zhang Wanyi jokingly described as a "scumbag" because of his relentless pursuit of Xiao Yao whilst already affianced to somebody else, it all worked out in the end as he endeared himself to viewers. Deng Wei's skyrocketing popularity has ultimately led him to finally playing the hero in a show. His growing fandom has also gone all out in their fan support with a food truck, a sea of purple flowers and more to celebrate the occasion. His newest drama kicked off its booting ceremony today, October 12.
Source: 1