Upcoming modern drama Sunshine By My Side, previously Sunshine With Me, 骄阳伴我 confirms its casting line up this week which includes Xiao Zhan and actress Bai Baihe as the main couple in the series. While the wait for the broadcast of Xiao Zhan's The Longest Promise continues on, it's still great to see that he's busily cooking up something new once again.
From Monster Hunt 2 to Sunshine By My Side
Did you know that this isn't the first time both actors have worked together on the same project? OG fans of Xiao Zhan might already know this, but he was actually part of the blockbuster hit Monster Hunt 2 in 2018. Whereas Bai Baihe and Jing Boran were the stars of the film, Xiao Zhan actually appeared in the movie as an extra. If you weren't paying attention, you might have missed him at the opening scene which saw him and his fellow X Nine members performing a song and dance number. This was way before The Untamed skyrocketed him to fame.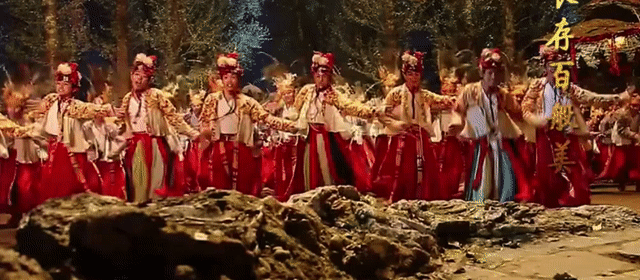 Xiao Zhan also recently celebrated his six year anniversary since joining showbiz at the age of 24 through the survival program X-Fire which saw him debut as part of the Chinese boy band X Nine on September 28, 2016. Fans marvel at his journey since he is now playing Bai Baihe's leading man. Moreover, in the official cast announcement, Xiao Zhan has gotten top billing in Sunshine By My Side.
Jie Di Lian (Older Woman Younger Man) Romance
Jie di lian romances seem to be gaining a lot of traction in the industry with more and more shows catering to the genre popping up. Sunshine By My Side joins that growing list as the show is all about the blossoming romance between famous advertising director Jian Bing (Bai Baihe) and industry noob Sheng Yang (Xiao Zhan). They meet in a restaurant on a chance encounter, Jian Bing who just got divorced and Sheng Yang who's open to finally falling in love.
Directed by Wang Jun and Song Xiaofei, the modern drama also stars Tian Yu and Zhu Zhu with Yuan Wenkang, Liu Xun, Xiang Hanzhi, Wu Xingjian and Han Qiuchi also confirmed to be part of the supporting cast.
Source: 1