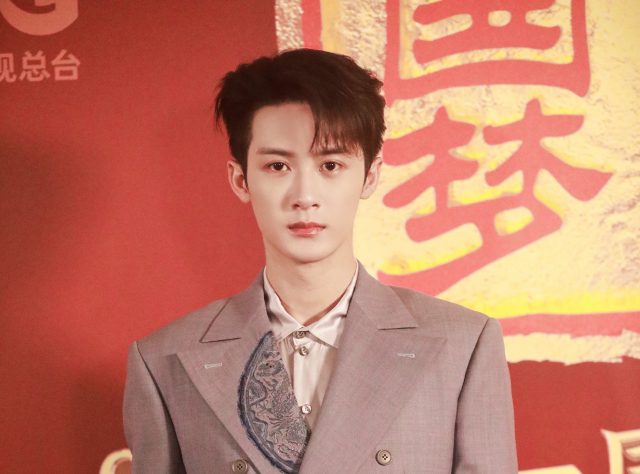 In a statement released by Tan Jianci's studio where they thanked everyone's love and support for the actor, his team also called on people to pay attention to safety during the pandemic and to avoid gathering in public.
The 31-year-old actor, singer and dancer recently drew attention in Under the Skin as a man who uses art to solve crime. He is also the star of the upcoming BL-adapted drama Winner is King. It's really not hard to guess what could've happened to prompt his studio into releasing a five point proposal outlining how fans can "chase stars rationally".
In a recent post, his studio said that in order to fully support the call of the NRTA in its efforts to create a safer community for fans and to clean up toxic fan behaviour, they hope those who love the actor would take note of the following recommendations.
Tan Jianci Studio's Proposal
Avoid gathering at public areas such as airports, train terminals and hotels to protect order and for their own safety. With the pandemic still raging, excessive gatherings in such places would not only inconvenience others but also hinder efforts to prevent new infections.
Boycott proxy shoots from daipai (代拍). Resist acts that disrespect others and affect order in public places. Resist buying and selling private information. Avoid following into planes, tailing cars to hotels and private residences. Should there be any violation of Mr Tan Jianci's personal privacy, we will actively collect evidence and take legal action in accordance with the law.
Refuse to secretly take photos of private moments/things not for public consumption. Please do not believe unofficial information released.
Refuse to slander and attack, resist online bullying and communicate with each other in a civilised manner. Respect and understand each other to protect a harmonious online environment.
Beware of fakes. Mr Tan Jianci and his team will only communicate with the public through their official (verified) accounts. In no way will they be soliciting money from the public in any platform.
Long time readers would know just how outrageous some ultra fans can get all in the name of getting closer to their favourite celebs. Same goes for daipai whose antics seem to get crazier and more questionable each time all for that "money shot".
Last year, China's cyberspace watchdog- the Central Cyberspace Administration even published guidelines in the hopes of finally putting an end to the toxic online fan culture that seems to pervade. While it's still a long way from fixing the problem, it's great to see more stars speaking up against toxic fan behaviour that's been left unchecked for far too long.
Source: 1