I dunno about you but folks may have jumped the gun a little bit when they thought Dylan Kuo had gone on to get himself hitched to his pretty girlfriend, Chinese actress Ma Zehan. If you recall, Dylan made their relationship public last September when he posted super sweet photos of them celebrating her 25th birthday together. When photos of Ma Zehan in a white dress started going 'round online, rumours that they tied the knot in Sanya started flying. However when Taiwanese media got a hold of him to confirm, Dylan straight up denied it.
In his response to Apple Daily Taiwan, the 44-year-old actor said in order to marry her, he'd have to propose first. And those photos rumoured to be from their wedding? It turns out those were photos shot last year for a magazine. Dylan also said that he bought a new house in Beijing and plans to marry his girlfriend in 2023.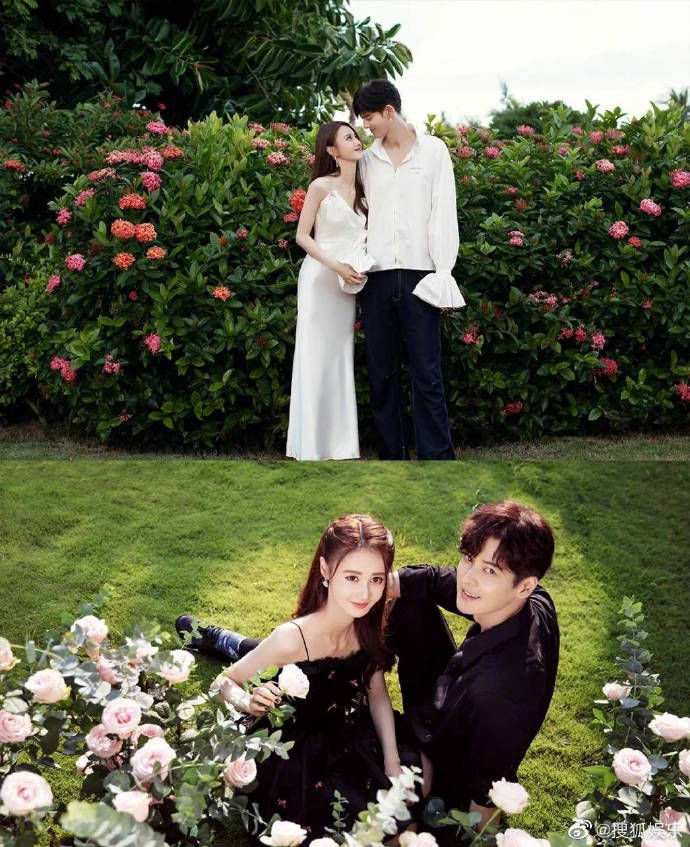 What do you guys think? Can easily see how folks thought those were wedding photos. Although it could also be that the recent uptick of stars secretly getting hitched might've played a hand in causing Netizens to jump to that conclusion.
Dylan Kuo and Ma Zehan were co-stars in the drama Eternal Love of Dream 三生三世枕上书. Even before they made their romance official last year, paparazzi sightings of them in the past few years have always hinted that the pair were dating. Between them, the couple have a nineteen year difference although the age gap doesn't appear to faze the two lovebirds judging from how they're so sweet to each other. Honestly, Dylan doesn't even look 44!
Source: 1