There have been different names attached to the project, leaked photos as the cast finally arrived to start filming in Harbin and even jokes from fans who say that they had to surrender to the cold weather and can't take photos anymore. And now, it's really official!
Chasing the Light 左肩有你 which is the live-action drama adapted from the boy's love (BL) novel SaYe 撒野 written by Wu Zhe 巫哲 has announced its cast that stars Fan Chengcheng as Jiang Cheng, Wang Anyu as Gu Fei and child actress Angela Wang Shengdi as Gu Miao.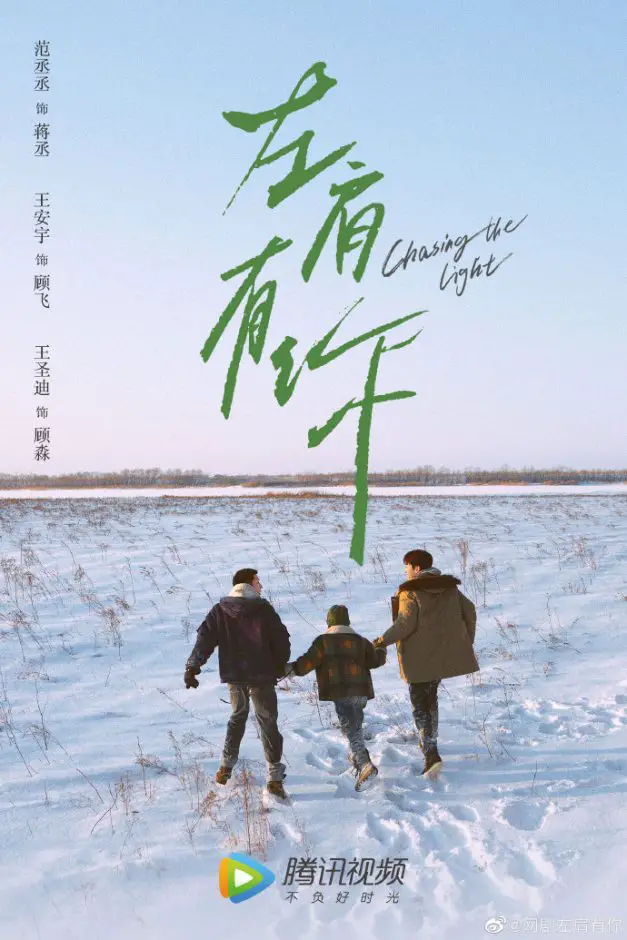 The novel follows Jiang Cheng, a top student who has been 'exiled' by his adoptive family to a small industrial town where his biological father lives. By chance, he meets Gu Fei, thus beginning a love story about growth and redemption. Like other works in the genre of dangaiju 耽改剧 or BL-adapted dramas, it is expected that many details in the book will have to be changed for broadcast.
Fan Chengcheng's first drama Spirit Realm has yet to air while Dreaming Back to Qing Dynasty star Wang Anyu has starred in a handful of dramas. Although both are still quite new to acting, the two who are in their early 20's do bring a youthful energy that seems fitting for the roles. I've heard great things about the novel, and I only hope that the adaptation does it justice.
Produced by Tencent Penguin Pictures and Mantra Pictures, Chasing the Light is the latest from Tencent's BL adapted dramas that include Immortality starring Luo Yunxi and Chen Feiyu and Sha Po Lang starring Tan Jianci and Chen Zheyuan. It's no wonder that netizens have joked that iQIYI is countering it with a number of female-centric dramas like My Best Friend's Story starring Liu Shishi and Ni Ni and Legacy starring Qin Lan and Wu Jinyan.
Source: 1