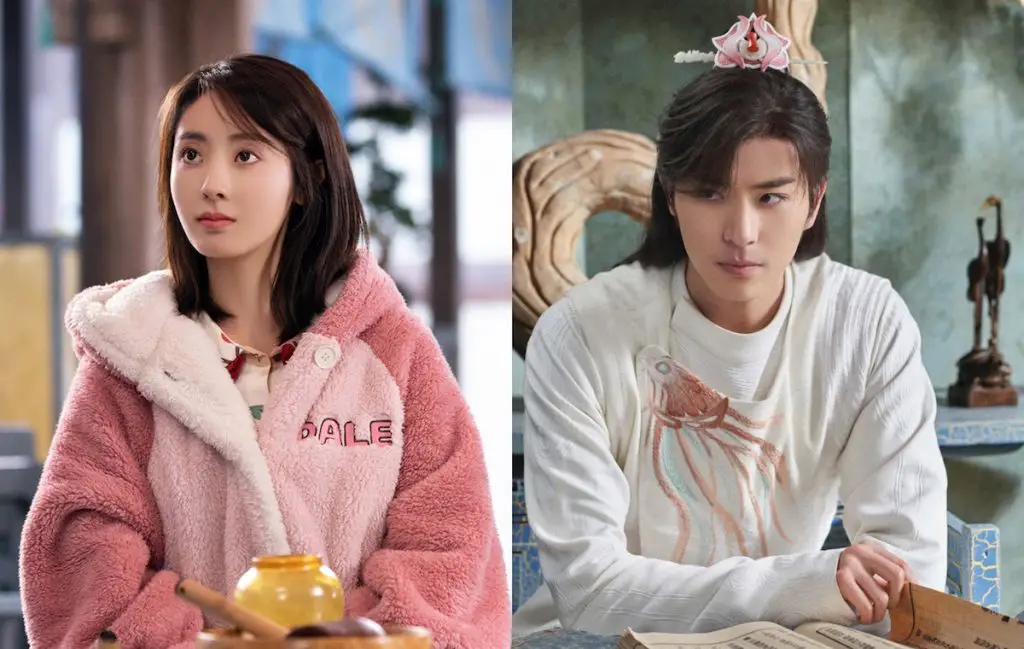 We all know that the Chinese entertainment industry can be unforgiving to those with tainted images, right? But 33-year-old actor Xu Kaicheng is trying his luck with his new drama Love is an Accident 花溪记.
It's a time travel rom-com that stars Lost Track of Time's Xing Fei opposite Xu Kaicheng as her leading man. It follows a modern day woman named Li Chuyue whose life takes an unexpected turn when she stumbles into ancient times inside Yunwei Mountain Villa, the No.1 villa in the martial arts world. She is mistaken as an assassin by young master An Jingzhao, and almost dies, but she manages to escape. However, she is forced to act as an unmarried couple with him as a cover-up.
This drama is pivotal in Xu Kaicheng's career, as it marks his return to the small screen following a scandal. Last year, Crystal Zhang Tianai released an audio recording where the actor can be heard seemingly admitting that he cheated on her. In his public apology later on, he said that they were briefly broken up when the "mistake" happened. Nonetheless, it has cast a shadow over his career and personal life. Netizens were even more sure that the actor had been "canceled" after he was removed from A Date with the Future which aired a few months ago. His face was replaced by Wang Zi Rui in post-production to avoid any negative associations.
It remains to be seen whether Love is an Accident will help relaunch Xu Kaicheng's career, and some fans are certainly excited to see him back on screen.
Source: 1