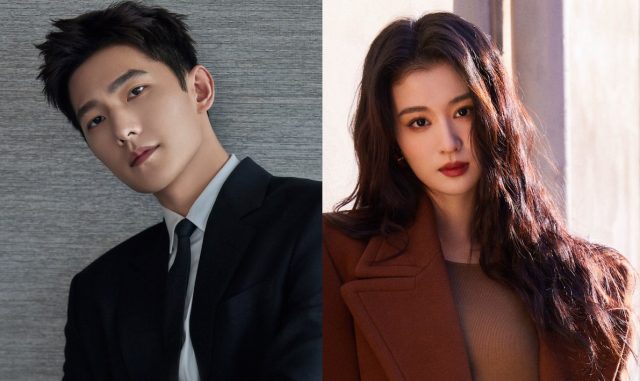 Are Yang Yang and Wang Churan dramaland's newest couple? If there's one thing that excites the rumour mill to no end, tis' whispers of a budding romance. Well, the rumour mill is once again working overtime when Yang Yang's assistant was papped for three days straight shuttling Wang Churan to and fro her workplace to the hotel the actor was reportedly staying last April. And, fanning the flames of speculation even higher was when the actor was also spotted leaving the same hotel with his assistant on the 4th day. Yang Yang, 31, and Wang Churan, 24, were said to have met whilst filming their contemporary romance drama Fireworks of My Heart, previously My Firework on Earth 我的人间烟火 last year. It is not the first time the pair were caught in dating rumours.
Meanwhile, in 2021, Wang Churan was involved in her own dating speculations with her The Longest Promise co-star Wang Ziqi. Paparazzi sighting of the two cosying up to each other whilst on a post-dinner stroll sparked dating rumours between the pair. When they were once again spotted together whilst having dinner at a hotpot restaurant and then leaving for home together, people assumed they were really dating.
Likewise, the last time Yang Yang was linked with a co-star was with his You are My Glory partner Dilraba Dilmurat back in 2021. Whilst that couple pairing certainly had its fair share of romance rumours popping up, not to mention "shippers" wishing that they were really a thing IRL, we all know how things ended up in an almost fan war between their fans.
Source: 1