The drama adaptation to web novel Hidden God aka Shen Yin 神隐 kicked off filming recently, and with the official casting announcement today, we can now confirm that the xianxia series helmed by The Untamed director Chan Ka-Lam will star Zhao Lusi and Wang Anyu. While the actress has been attached to the project for some time, the male lead role was said to have undergone some name changes before landing on the fresh pairing between the two stars who happen to be same age-buddies at 24 years old. Zhao Lusi has been in some high-profile dramas lately while Wang Anyu also has a potential breakout role as one of the stars of the very anticipated BL adaptation of Sa Ye, if it ever gets an air date.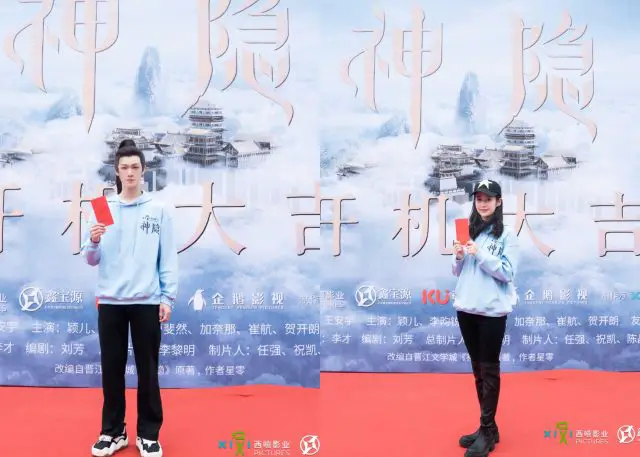 Aside from the show's main leads, the series also confirmed that Ying Er and Li Yunrui, who previously starred as Yuan Shen with Lusi in this summer's hit Love Like the Galaxy, will be playing the second leads. Cao Feiran, Jia Nai, actors Cui Hang and Kai Lang round up the rest of the cast with a special appearance by Xue Jianing.
Hidden God is the sequel to Xu Kai and Zhou Dongyu's Ancient Love Poetry 千古玦尘 which aired last year. This is the story of the next generation with Wang An Yu's role being the son of ALP's main characters Bai Jue and Shang Gu.
Source: 1