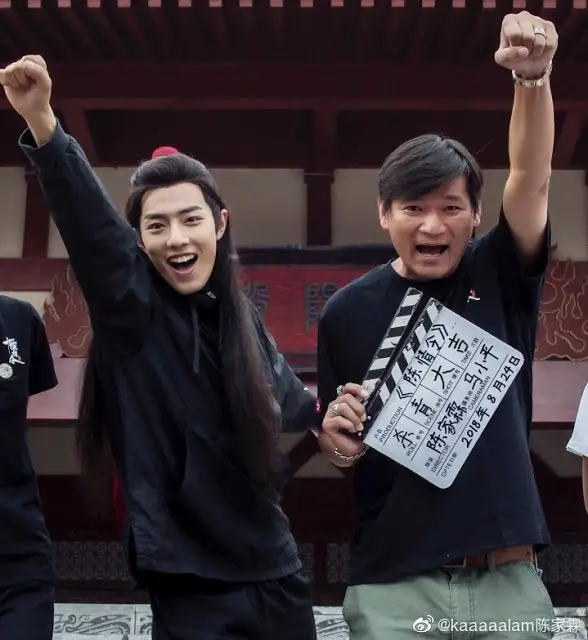 Today marks
The Untamed's
one year anniversary and my, what a year it has been for the drama and its two male co-stars
Xiao Zhan
and
Wang Yibo
. Pretty sure no one could've ever predicted how big of a hit The Untamed would be and how much of an impact the show's mega success would have on both actor's careers. 
For Xiao Zhan particularly, it's been roller coaster year of highs and lows. After being subjected to the antics of overzealous fans and "antis" earlier in the year dubbed the

A03 / 227 incident which forced him to lay low from the industry for a while, last night's "win" at the virtual Golden Broom Awards was undoubtedly another blow.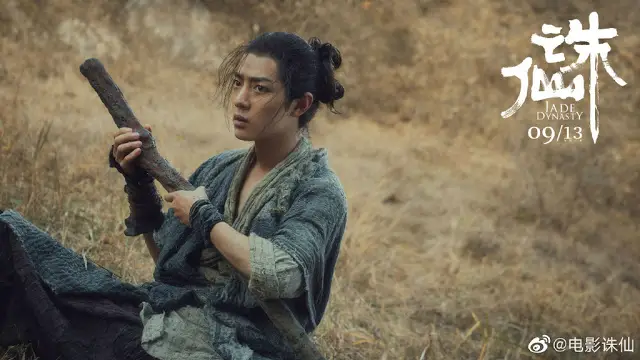 China's 
answer to the US' Golden Raspberry Awards, the Golden Broom Award was meant to "honour" the worst movies from the previous year. And unfortunately for Xiao Zhan, his "lackluster" performance in the movie
Jade Dynasty
according to film critic and Golden Broom Award founder
Cheng Qingsong
,
won him the honour of being awarded "Most Disappointing Actor". 
Luckily 
for him, his The Untamed director
Chan Ka Lam
has his back. The director wrote a lengthy post on social media in his defense, and although it's quite "blind item-y" with no names mentioned, it appears to be his response to the criticism on Xiao Zhan's acting.
"
While filming a drama two years ago, I had the pleasure of meeting a group of hard-working rookie actors. Amongst them all one particularly stood out to me for being tireless and diligent in his work. He was very polite and humble. He would greet everyone every day upon stepping on set and would thank everyone for their hard work each time he finishes filming.
The 
summer in Hengdian (studio) was particularly hot that year. I remember when we were filming a scene requiring him to pick up some poop and then later having to be strapped up in a harness and hung mid-air. With nary a cloud to filter the heat from the sun, he was in danger of getting heat stroke. I immediately went to him to check if he was alright. He assured me that there was no problem and that we should continue shooting.
There 
was also a time when we shot rain scenes for seven nights straight. The sprinklers kept spraying water and his eyes were often bloodshot because of the long hours. Aside from that his eyes had gotten inflamed because of the artificial rain, but he kept going and pushing to finish shooting the scene. Another time when he busted his lip shooting an action scene, he readily completed filming his night scenes after having his busted lip stitched up at the hospital. There are too many examples. As an actor, he is very much worthy of the profession. Singing on stage, he is worthy of being called a singer. I filmed with him for more than four months, from sun up to sun down and from night to morning.  What about you? Do you presume to know him better than me? Do you even know him? Have you met him before? Please, learn how to be more human!
" writes Chan Ka Lam.