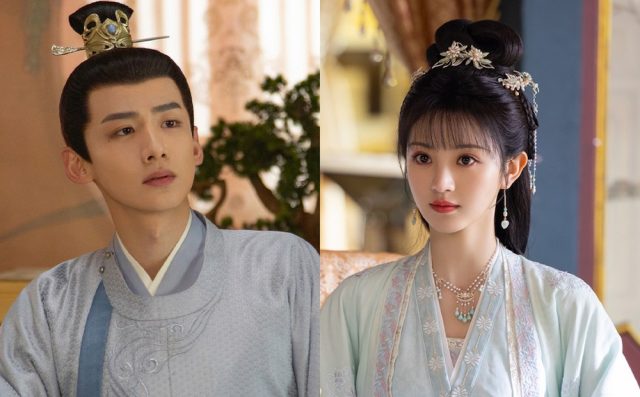 It's been barely a week since New Life Begins 卿卿日常 premiered online and it truly feels like the dark horse that came out of nowhere. Except for its first day of airing, the show has secured the top spot in the days that followed making it the leading drama among currently-airing dramas that include Lighter and Princess and She and Her Perfect Husband. It has also set the record for fastest show to hit a popularity index of over 10,000 on streaming site iQIYI.
New Life Begins is a historical comedy that falls into the category of sweet romances aka tianchong (甜宠). Adapted from the novel Qing Chuan Ri Chang (清穿日常) where the heroine travels to the Qing Dynasty, the show has scrapped the time travel element but retains the story about the daily lives of its characters packed with modern touches. With so many princes, there's clearly a backdrop for some court struggle but the show keeps it light and humorous.
The story follows Bai Jingting as the sickly and secretly ambitious sixth prince Yin Zheng. Tian Xiwei who's done a number of tianchongs plays the quirky heroine Li Wei. She is among the many women sent to Xinchuan as tribute and must go through a selection process to marry a prince. However, Li Wei who comes from a region where marriage is monogamous and men and women are equal wants nothing more than to fail and be sent home.
Other cast include Chen Xiaoyun as a woman who believes that marrying into a position of power is her only choice, Liu Guanlin as the third prince and Youth with You 2 contestant Liu Lingzi as another woman tribute. Last but not the least, Zhang Xiaochen who's no stranger to court dramas plays the 2nd prince.
Source: 1