Happy Sunday everyone! Baby-faced actress Seven Tan Songyun and Jing Boran have recently completed four months of filming for their new drama Road Home 归路. The series recounts the heart warming story of how two old lovers find their way back to each other (hence the title) after the glow of first love has faded.
Road Home Synopsis
Based on the novel by well-known web author Mobao Feibao, Tan Songyun's Gui Xiao and Jing Boran's Lu Yanchen were each other's first loves. When circumstances force them to breakup – Lu Yanchen because he joined the police academy and Gui Xiao because of her family's situation, the pair said goodbye to their relationship and that chapter of their life. Little did they know that fate had other plans for them.
Several years later, a chance encounter between Gui Xiao now an investment director and Lu Yanchen who's now an EOD officer makes them realise they still had feelings for each other. And on a particularly snowy day, far from home and practically stranded, a desperate Gui Xiao calls the only person she knows she can count on.
Road Home marks the first time both actors have been paired together. With Tan Songyun and Jing Boran being quite popular themselves, it'd be super interesting to see how their couple pairing will pan out. It also stars Li Mincheng, Karina Hai Ling, Baby Zhang Bojia, Zhang Qiaoer, Liang Tian, Sha Baoliang, Zhang Enshuo and Wu Yufang who also feature on the show.
Other works from Mo Bao Fei Bao adapted into dramas include Forever and Ever, One and Only, Go Go Squid 2: DT. Appledog's Time and Go Go Squid!.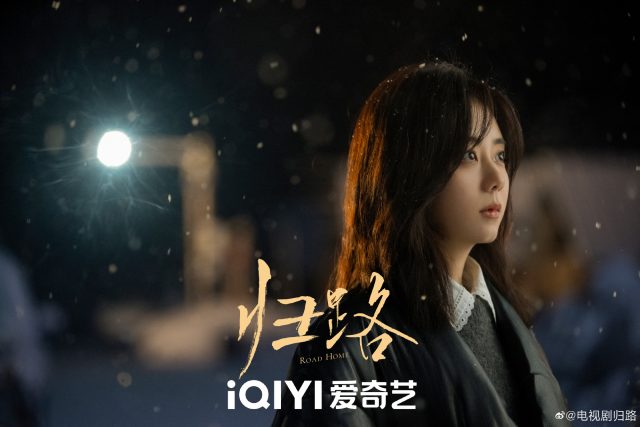 Source: 1