Now that Dt.Appledog's Time 我的时代你的时代 is gearing up for a February 4 release, it's full steam ahead to promote its upcoming opening night. The spin-off to the ever popular Go Go Squid! is based on Fish Playing While Trapped in a Secret Room, the second part of a three-book series written by Mo Bao Fei Bao 墨宝非宝 set in the world of esports. The other two novels include the prequel God's Left Hand and Honey Stewed Squid which was adapted into Go Go Squid!.
Dt.Appledog's Time will feature actor Hu Yitian as rising star DT/ Wu Bai in the robot fighting industry and actress Li Yitong as the retired prodigy (and DT's lifelong crush) Appledog/ Ai Qing.
From Esports to Robot Combat
As you can tell, the drama has made some changes such that the story is situated in the world of robot fighting with both our protagonists being masters of the game. But if you think it's all work and no play for DT and Ai Qing, think again because love is very definitely in the air for these two!
Ai Qing is the reason why Wu Bai went from someone who had no knowledge about robot fighting to a dark horse admired by many. He used his 300th win to ask her for a chance. When he was 15 years old, Ai Qing was his goddess such that he resolved to become a champion just like her. Ai Qing's biggest regret is that her team disbanded at the peak of their career due to her relationship with captain Wang Hao at the time which cost them the world championship. Knowing Ai Qing's regrets, Wu Bai secretly helps her and they become closer until the day that they that they lead their respective teams to glory.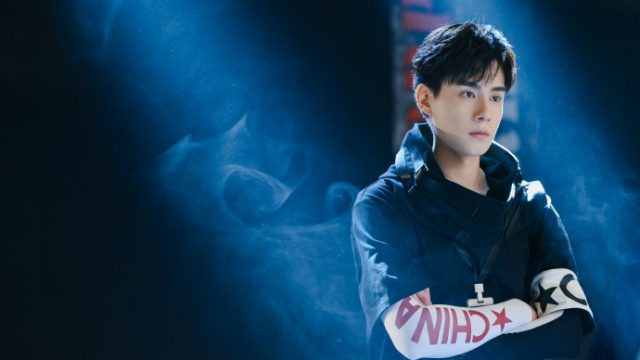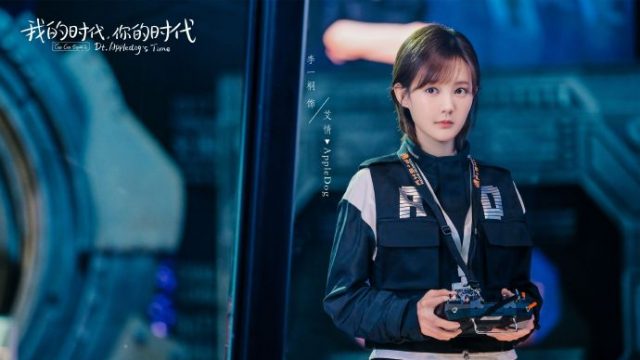 Casting Brings Together Old and New Faces
When it comes to its casting lineup, it appears not everyone got a call back to reprise their original roles. The biggest and most obvious change is Li Yitong whose role was previously played by actress Wang Zhener in the original Go Go Squid! series. Elsewhere, Joseph Wen and Li Ze Feng also got replaced by Wang An Yu and Pang Hanchen to play Grunt and Solo respectively.
Speaking of Wang An Yu, aside from nabbing the second lead role in Dt.Appledog's Time, the actor has been receiving a lot of love recently thanks to his success as the romantic lead of the web drama Forever Love. He will also be appearing in the yet to aired drama Chasing the Light 左肩有你 which is adapted from the BL novel Saye by Wu Zhe.
Meanwhile, aside from Hu Yitian, also coming back to reprise their roles as part of Team K&K are Li Mingde as 97 and Xu Le Xiao as One. Meanwhile, actress Wang Keru joins the cast as Ai Jing.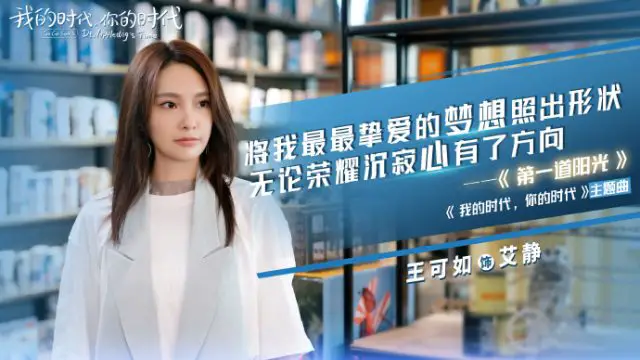 Harper's Bazaar x Dt.Appledog's Time Collab
To further bump up the hype, the drama also brought out the big guns by partnering up with fashion magazine Harper's Bazaar China to put out some sweet sweet shots of the pair. Li Yitong opted for a flirty dress in romantic floral prints whilst Hu Yitian went for a broody all black look for their shoot. I'm not a huge fan of his rumply and slightly unkempt look, but Hu Yitian somehow manages to make it work for him. Here are some of their pics from their Harper's Bazaar photoshoot.
Source: 1