A photo of Zhang Yuxi and Liu Xueyi eating hotpot together is currently going around online. The Netizen who posted it claims to have run into the two in Ningbo and even said Liu Xueyi peeled shrimp for Zhang Yuxi in response to a comment saying it's normal for colleagues to eat together.
Dating rumors first began when they were spotted together in August of last year. Paparazzi reported that Liu Xueyi went to the actress's house after work. She opened the door for him and they were reportedly seen leaving one after the other the next day. Back then, her studio denied the rumors and stressed they are just good friends who live in the same neighborhood and often visit each other. Her studio also explains the photographs by saying everyone uses the same entrance and exit. The actor similarly issued a statement asking people to focus on the artist's work rather than their private lives.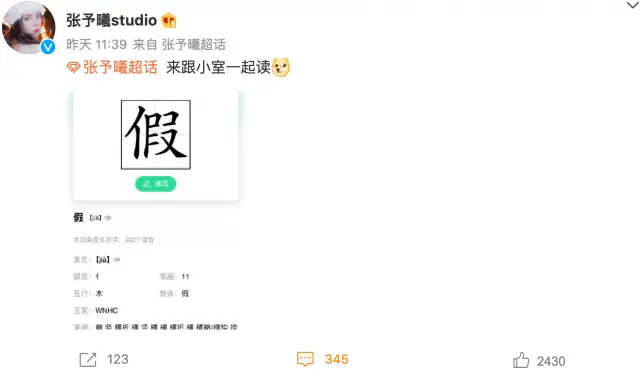 Zhang Yuxi and Liu Xueyi recently played an onscreen couple in Love at Night. Before that, they were part of the cast of the hit drama Love and Redemption. Incidentally, the actress's studio had just taken to social media to post the word "FAKE" yesterday. It was seemingly in response to rumors that the two will be collaborating for their third drama together. Both are artists under H&R Century Pictures. Casting rumors have been known to be at the center of controversy in the past and there was already tension between some of their fans. Nonetheless, it seems the two are indeed good friends.
Source: 1