Rating: 9.9/10
Storyline: 9.5/10
Cast: 10/10
Characters: 10/10
Music: 10/10
Rewatch Value: 10/10

—
The last xianxia drama I've last seen was Chinese Paladin 3 and that was over 7 years ago for me. After CP3, there were Eternal Love and Ashes of Love but these two dramas somehow didn't spark my interests.
Similarly, Love and Redemption didn't capture my attention when it was first released. My mother was watching it and I caught a few glances and then got intrigued by this one scene played by actress Crystal Yuan in Episode 2. She was being punished and her Sixth Shixiong, Zhong Minyan visited her. She regained her taste so Minyan asked if she could cry now. She tried to cry and then adorably ask Minyan if he could see tears.
—
Cast:
Cheng Yi as Yu Sifeng/Xi Xuan
I don't need to say much here cause everyone who watched this loved Sifeng's character (and Cheng Yi's acting) especially his love and his devotion towards Xuanji. Cheng Yi is not the most good-looking actor but he has charisma and the acting chops (+1).

I believe he literally set the record of spitting blood in almost every episode yet still survived until the very end. Besides playing a lover who gets heartbroken many times well, he also excel into pretending to be Mo Sha Xing. I actually want to watch him play a heartless monarch in the future; I think it will be interesting since it will be very different from the characters he played in here.
Kudos to Cheng Yi for bringing life into the character. Wish him the best of luck in his future acting career.
Signature phrase/move: Spit blood beautifully
—
Crystal Yuan as Chu Xuanji/God of War/Star of Mosha
Like many viewers, I started despising naive female characters in the recent years. But I have to say Crystal Yuan was spot on acting as Xuanji. It was her acting in Episode 2 that turned me into a fan. Not only were her expressions on point acting clueless and naive, she was also to exude the aloofness and apathetic nature of God of War and her character in her past nine lives.
I've read comments on Douban (Chinese IMDB) and some netizens remarked that Crystal is too plain and has a supporting lead appearance. I just want to say not everyone is a Fan Bingbing or an Angelababy. In the recent years, we define beauty with certain standards but I think being unique and easily be distinguishable from others are much more important.
Signature phrase/move: Sifeng! Sifeng! Sifeng!
—
Liu Xueyi as Hao Chen/Bailin Dijun
Despicable character but very handsome and charismatic actor. Love his interactions with Teng She especially his expressions when Teng She hilariously tests his powers in Episode 34.
Really hated him when he framed Sifeng and making it seem like he was killed by Sifeng. This scene interestingly reminded me of a scene in those concubine dramas where a consort knew she couldn't keep her baby so she purposely frames her rival and making it seem like her miscarriage was caused by her rival. Doesn't this sound exactly like Hao Chen's move?
Signature phrase/move: I am doing this all for Three Realms
—
Zhang Yuxi as Chu Linglong
Pretty actress but she's also too skinny. Such a tragic character in the middle of the drama. Really glad she was saved from Wu Tong. I'm also relieved that she didn't let Minyan leave Xiaoyang Sect with disgrace by himself. If she didn't speak up, I would have hated her character for her weakness.
—
Bai Shu as Teng She
My most favorite supporting character! Loved it whenever Teng She showed up cause I know it would be funny or he would be powerful enough to help Xuanji fend off her rivals. Really like his dynamic with his bro Qing Long. I also laughed when others refer to him as Xuanji's pet after Xuanji chose him as her spiritual animal.
—
Li Junyi as Zhong Minyan
I feel ambivalent on his character. He didn't believe Sifeng when he told everyone his spiritual animal is not a spy. He betrayed Sifeng when he told the Five Sect the secret pathway into Lize Palace. However, he did redeem himself a bit towards the end when he and Linglong spoke up for Sifeng. Appearance-wise, he reminds me of Thai actor Mike Angelo, anyone think so too?
—
Hou Mengyao as Zi Hu
To be honest, I thought she was just a passing by character. However, I'm glad she is a recurring character because she also helps push the story forward. Some say she is very pretty but lack the aura of a temptress. I think otherwise and I don't think every spiritual fox has to be that way. She plays her role well as the devoted lover and the trustworthy/knowledgeable friend.
—
Jacky Zhou as Ruo Yu
A handsome face and a pitiful character. I recognized him from Put Your Head On My Shoulder and here's a fun fact, he is known as a 学霸 (roughly translated as a straight-A student). He's currently partaking in the second season of Great Escape: Brain Version as one of the smartlings.
—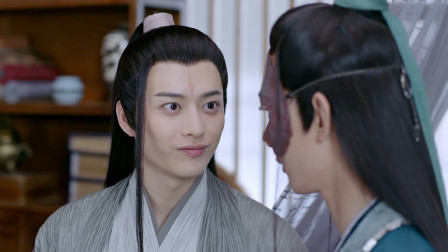 Han Chengyu as Liu Yihuan
His relationship with his daughter is hilarious. It took quite an adventure before he gained his daughter's respect but glad his daughter learned her lesson after being imprisoned in the Demonic Realm. He did betray Sifeng and others once when he led them to the mirror per Yuan Lang's instructions. But I forgave him cause deep down, I wanted to find out their backstory too.
—
Zhu Zixiao as Yuan Lang
The main evilest villain in the series. When I watched the end a second time but with comments on, viewers were like he is the true entrepreneur, the only one who cared about his career goal to become the Supreme Leader of the Three Realms. Everyone else only cared about love.
Some viewers were annoyed by his character but if you look back, you'll notice he is the one pushing the plot forward. He was the one who helped Xuanji realize she is the God of War. He was the one who helped Sifeng realize he and Xuanji had been through nine lifetimes together. He was the one who collected all the spiritual keys to help save Wu Zhiqi.
—
Fu Fangjun as Wu Zhiqi
His character's name has been mentioned multiple times in the first half of the series but he doesn't actually make an official grand appearance until the later half of the series. Wished he appeared earlier cause like how Zi Hu described him, he is 有情有义 (having affection and faith). Loved his interactions with Sifeng.
—
Yang Xizi as Lu Yanran
I think she is the only character who I never liked at all in the series. She was used by Yuan Lang to destroy the special Reishi mushroom and made Sifeng lost hope. You can also say she helped push the plot forward however she didn't do this on her own will. Even Ruo Yu questioned all the coincidences, she was just too stupid.
—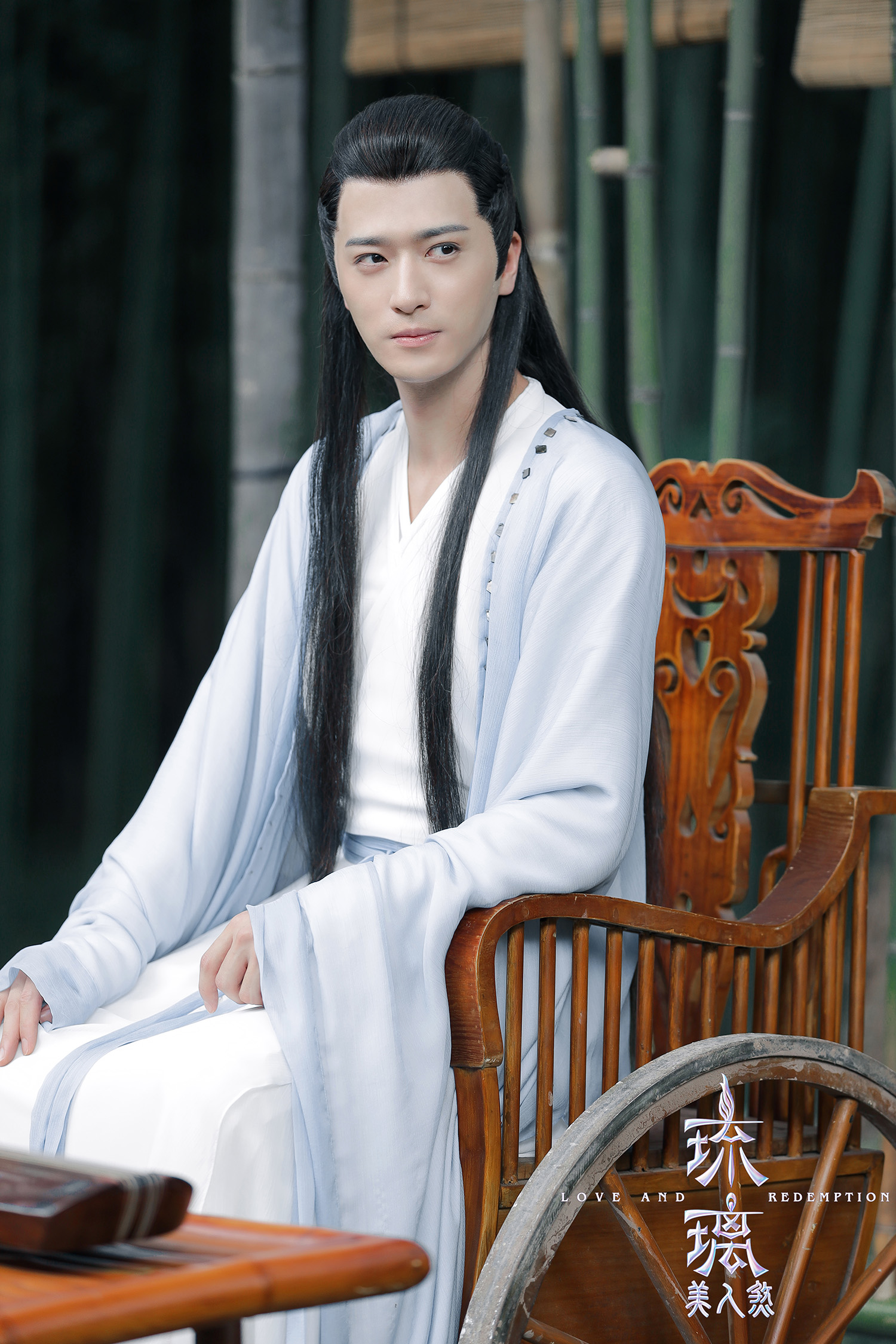 Ethan Yao as Ting Nu
A drama with constant fighting is not complete without a powerful physician. Or else, how can the main leads survive their injuries? How could anyone hate his character since he is the one who treats Sifeng's injuries? Personally, I think he is also one the wisest characters on the show.
—
Huang Youming as Wu Tong
Didn't get his obsession with Linglong. Guessed it was love at first sight for him. But I do want to applaud him for his ambitions to annihilate the Five Sects. He was pursued by the Five Sects just because he wasn't willing to accept his loss in the tournament. His body was covered with scars and he also lost a limb. Let's just say he's a very 命硬 person, or a person who is able to endure a hard life.
—
Mickey He Shengming as Leader of Lize Palace
A familiar face in Yu Mama's dramas. Didn't really like him that much when he was in YMM's shows. However, he made this character come alive. I love his flamboyance as the Leader of Lize Palace. I love his fatherly love as Sifeng's sifu and father.
I also watched his BTS and he is a troll. If you didn't watch it, I recommend you to watch it to get a good laugh.
—
Li Xinze as Luohou Jidu
Really wished the series spent more time on his character because I love his presence, both the actor and the character. There's no doubt he is the most tragic character in the show. He was betrayed by his "friend" and was rebuilt to become a weapon of the Heaven Realm. I just felt very happy that he serve Bailin the poisoned wine because after all, that was his goal – to fight for his own justice and avenge the thousand years pain he had gone through.
—
What I Liked:
Sifeng & Xuanji – They've gone through so much with 10 lifetimes together. Enjoyed watching them grow up together in their 10th lifetime. Very, very grateful that they got their happy ending. Unlike others, I was okay that their nine lifetimes didn't take up too much screen time. I just think it's too hard to tell all of the stories well. It's better to keep it short and let the viewers use their imaginations. Or even better, come up with spin-offs on those nine lifetimes.





All the songs in this drama – Been looping through Liu Yuning's Liu Li, Ayunga and Yisa Yu's Lover's Curse, and Charlie Zhou's Love Like Liu Li, and Mickey He's If Just Like This.


Fun fact

: Liu Yuning, Ayunga, and Charlie Zhou all appeared on variety music show, Our Song as competitors.

The storyline with all the different identities – So exciting to unravel the mysteries behind each character's identity (Xuanji, Sifeng, Hao Chen, Yuan Lang, etc)

The bad sect is "better" than the good sect – Find it boring when the good sect is so goodie-two-shoes and promote righteousness and morality. Face to Fate (TVB drama), though not a xianxia drama, is a perfect example of a drama that portrays this irony well.

Supporting characters: Teng She, Wu Zhiqi, Yuan Lang, Zi Hu, Leader of Lize Palace – I don't need to explain more because if you watch the show, you will understand why.

All the BTS videos released
What I Disliked:
72 episodes cut down to 59 episodes – With 13 episodes cut, there's bound to be some discontinuity. I didn't actually notice that huge of a discontinuity. The only part I noticed was in Episode 55 where the Demon Sect returns from their failed attempt in attacking the Heaven Realm to an imprisoned Sifeng. But still, I have respect for the director for not wasting time on unimportant characters (throwing shade at Princess Agents).

Storyline picked up much more after Sifeng and Xuanji separated for four years.

Is it me or are there too many close-ups of the characters' clenching fists?
—
Questions About The Drama:
What happened to Luohuo Jidu? My interpretation: He and Bailin entered the reincarnation loop together.
What happened to Wu Zhiqi and Zi Hu? My interpretation: Zi Hu didn't end up drinking the wine before reincarnating and reuniting with Wu Zhiqi in the Human Realm.
Are Sifeng and Bailin brothers? My interpretation: Don't think so since the Heavenly Emperor only refers to Xi Xuan as his son. Though would be interesting if they were brothers and Bailin didn't know and feels a bit remorseful for what he did towards Sifeng.
—
Favorite Scenes:
Episode 24 – Sifeng has to take three whips to prove he is not a demon. Xuanji saves him and destroys the demon whip. His father also arrives with a grand entrance and basically "slapped" the Five Sect's faces and called them stupid. Also loved the conversation Sifeng and Xuanji had at the end of the episode. Sifeng teaches Xuanji to chase away guys that have ulterior motives.

Episode 32: Xuanji and Sifeng meets Teng She and she takes Teng She as her spiritual animal.

Episode 34: Teng She and Hao Chen's interactions are so funny. One of my favorite part in this episode was when Hao Chen tells Si Ming to help him get rid of the "annoying thing" AKA Teng She and Si Ming comments that Teng She has been reduced to become someone's pet LOL.

Episode 55: The appearance of Luohou Jidu and how he easily chased Bailin away.

Episodes 26-27: The storytelling of Sifeng and Xuanji's past nine lives; Xuanji also regains all her six senses and learns that she loves Sifeng

Episode 17: When Yuan Lang wants to take Sifeng back to Lize Palace and Xuanji fights with Yuan Lang with her God of War powers.

Episodes 13 – 15: Misunderstanding between Sifeng and Xuanji clears up and they meet Zi Hu

Episode 46: The "fake" demise of Yuan Lang. I enjoyed watching how Sifeng and Wu Zhiqi work together to take down Yuan Lang.
Music:
Not going to embed the music videos but you can easily search it up on YouTube. Charlie Zhou is so popular nowadays that he is literally singing a song in a new drama that get released. I like him and his voice so no complaining from me 🙂
The last review I've written was in 2018 for Story of Yanxi Palace. Looking back at all the dramas I've seen, I can confidently say this series is in my top 3 Chinese dramas of all-time because it has all the elements I like to see from a drama.
Source: 1