On July 17, longtime couple Ian Wang Yanlin and Ai Jiani who registered their marriage on May 20 finally held their destination wedding at The Sanya EDITION hotel in Hainan, China. Spotted among the entourage are Wang Yanlin's celebrity friends that include Qin Junjie, Andrew Yin Zheng, Elvis Han Dongjun, Dylan Wang Hedi and Jeremy Qu Zheming.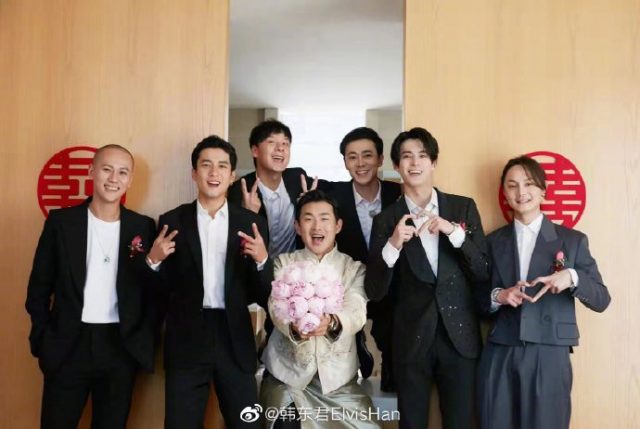 Wang Yanlin first drew attention as a supporting character in Wu Xin: The Monster Killer that starred Elvis Han as the titular hero. He then left an impression playing a hateful villain in the 2017 series Princess Agents. Very much unlike his "hateful" roles, Wang Yanlin has since endeared himself with viewers after proving his variety abilities in making people laugh. He's also formed solid friendships in C-ent, which is why many of his colleagues from dramas and variety shows have come to take part in the celebrations.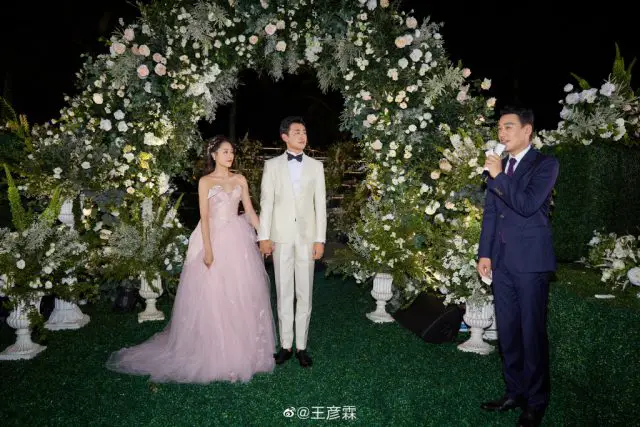 In fact, Wang Yanlin's The Irresistible cast mate Dylan Wang is a groomsman while David Wang Yaoqing is the wedding emcee. Yang Yang who was also supposed to be at the wedding but had a delayed flight went on to post his greetings via social media. Wang Yanlin commented, "If the flight can still take off on time, you can still make dinner, thanks bro! Love you." Cheney Chen Xuedong and Lin Gengxin are also said to be among the guests in attendance. Huang Zitao who watched the couple exchanging their vows via livestream took to social media to say, "I cried, really… wish you happiness forever, let me play with my godson / goddaughter in the future."
Meanwhile, the entourage saw a new addition later that day. As it turns out, Chen Linong who was previously spotted at the airport in a wheelchair due to an infection from a leg injury is also a groomsman.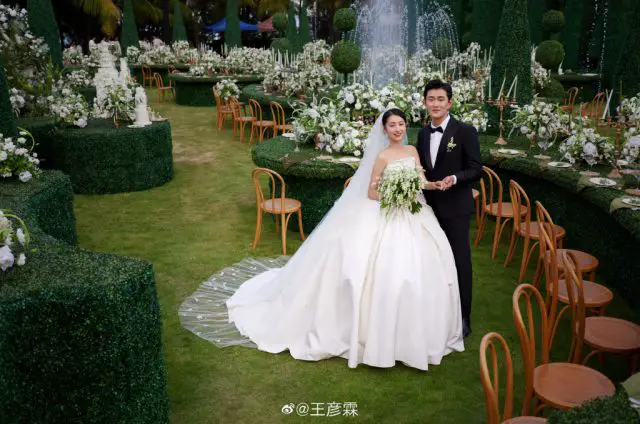 Wang Yanlin and his wife Ai Jiani who is also an actress were schoolmates at Shanghai Theatre Academy. Wang Yanlin had proposed to her when they were still students. The couple may have parted ways along the way but they finally enter a new chapter of their lives after over ten years. Wish them all the best!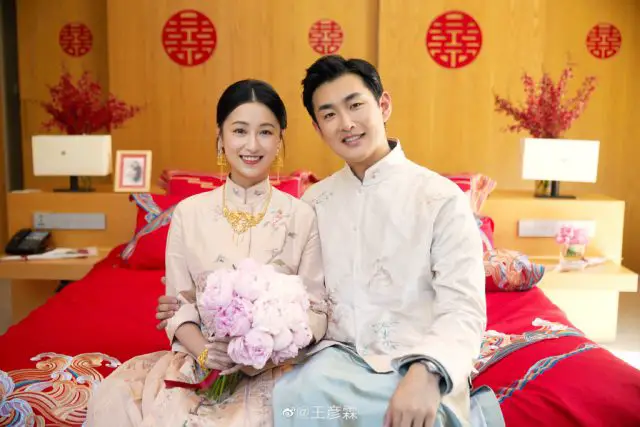 Source: 1