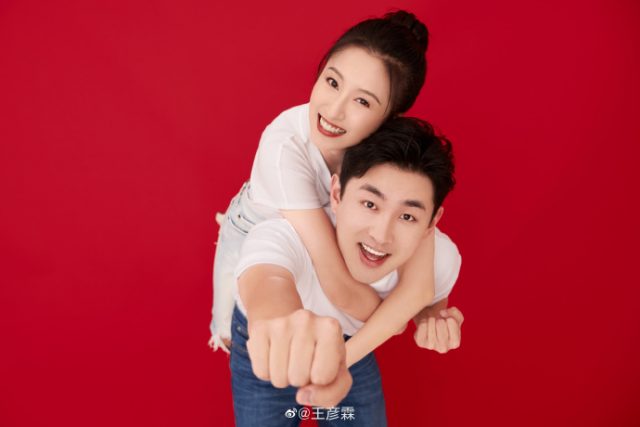 Congratulations to Wang Yanlin and Ai Jiani who tied the knot today, May 20!
When Wang Yanlin said "I won't let her slip away again for a lifetime", I guess he totally meant it. The actor put a ring on it when he married his longtime sweetheart, actress Ai Jiani, today.
Taking to social media to share the happy news via a photo of their marriage license as well as the requisite photos with a red backdrop that all newly-weds in China are familiar with, the happy couple were all smiles when they posed for the camera. "Got myself a wife, it's my university schoolmate<3 @Ai Jiani" gushed Wang Yanlin. Meanwhile, his new wifey Ai Jiani wrote "finally married the man who proposed to me on my junior year". Wow if that's the case then it has been quite a long engagement since the pair graduated from the Shanghai Theatre Academy way back in 2012.
Wang Yanlin outed his relationship with Ai Jiani to the public when he made his dating confession early this year in March. Prior to this, he was often spotted with his girlfriend Ai Jiani with whom he was acting super affectionately towards – holding hands and cuddling even in public.
Congratulations once again to the happy couple.