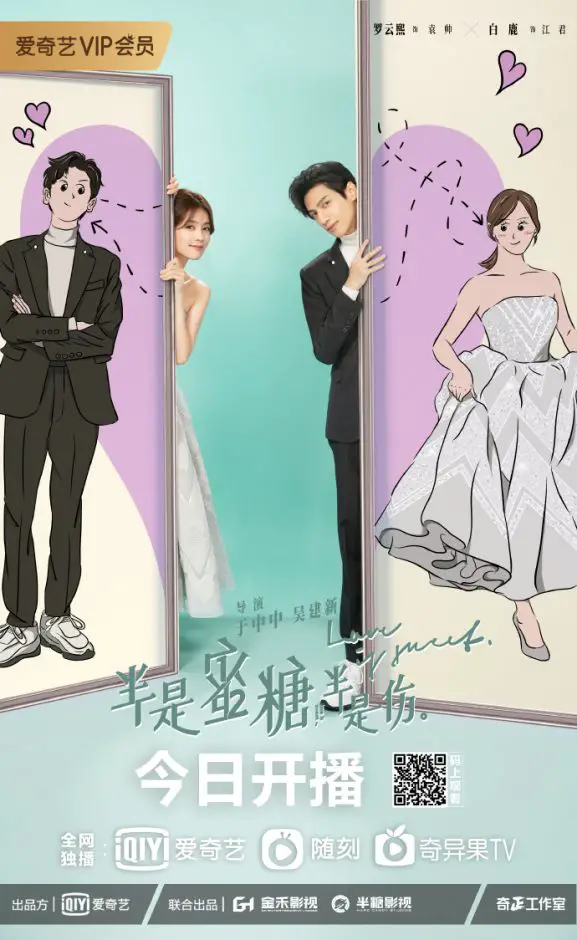 Many of us waiting for The Husky and His White Cat Shizun live action probably know that there's more waiting to do even as filming wrapped a few days ago. In the meantime, I'm more than happy that Leo Luo Yunxi's modern drama Love Is Sweet 半是蜜糖半是伤 wrapped earlier this year has secured a premiere date as it is set to broadcast Sep 27, 2020 on iQIYI. What's more, he teams up with one of my fave leading ladies Bai Lu.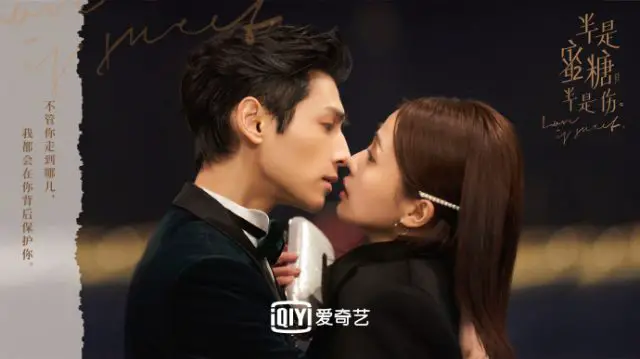 Love Is Sweet Synopsis
Adapted from a novel of the same name by Qi Zi 棋子, the story follows Jiang Jun, a girl who is extremely sensitive to tears. After her father died, she decides to fulfill his wishes to work in investment banking. At her interview, she comes face to face with her childhood friend Yuan Shuai only to discover that he seems to be out to get her. What she doesn't know is that the boy who used to pick on her all the time has always had a secret crush on her.
Kisses Scenes Abound Between Luo Yunxi and Bai Lu
While I've only ever seen Bai Lu with Xu Kai having watched The Legends first and then following it up with Arsenal Military Academy, it's so easy on the eyes to see her pairing with Luo Yunxi. And the kisses, there are so many on the floor, in the elevator and the bed!
It's my first time seeing both actors in the modern day and I have to say that the white robed Luo Yunxi looks awfully smexy all suited up for the role of the domineering investment banker who's sharp and ruthless in business like a wolf. But just like his previous roles, Luo Yunxi plays a man who is wholly devoted to loving one woman given how he keeps a secret crush for ten years. With a title called Love Is Sweet, this better have none of the tragedy from Luo Yunxi's previous dramas like Ashes of Love and Princess Silver.
Apart from the leads, I quite like that Bai Lu is reunited with her The Legends co-star Shane Xiao Yan to play besties. Xiao Yan's Xu Li who works at a convenience store will have a love interest of her own as she is paired with Riley Wang Yilun's Li Xiaochuan. Gao Hanyu and Zhao Yuanyuan who seem to have more than platonic ties to the main couple may end up causing some trouble down the line.
I'm not so much a fan of Chinese workplace romances, but I love, love the cast! With the premiere tonight, will you be watching?
Source: 1