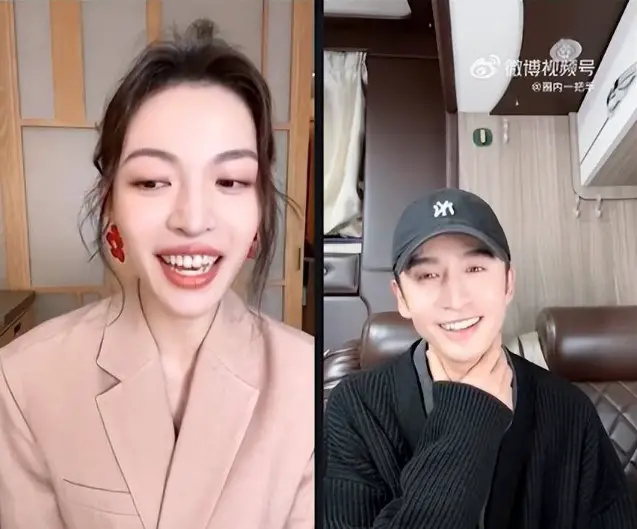 Elaine Zhong Chuxi is quite busy lately with her two dramas The Furthest Distance 最遥远的距离 opposite Leon Zhang Yunlong and Rising with the Wind 我要逆风去 opposite Simon Gong Jun currently out on the small screens. However, a livestream to promote her drama unexpectedly drew speculation about her relationship with her rumoured ex-boyfriend and leading man Zhang Yunlong.
It seems the interaction between the actress and Zhang Yunlong on a recent live stream for The Furthest Distance was labelled "awkward" by some. Whereas she was easy mannered and relaxed, Netizens observed the 35-year-old actor to be pretty reserved and reticent. They also said he didn't even glance at her once. This unusual interaction led people to wonder whether she's moved on while he hasn't. The two were previously papped together last year as he was spotted at her home.
A Netizen left a comment saying, " I heard you cheated." To this, the 30-year-old actress nipped the allegations in the bud with a quick denial. "You heard? Then have you heard that spreading fake rumours is illegal?" she chided. In recent months, the actress was spotted holding hands with Creation of the Gods actor Terry Hou Wenyuan, which led to speculations of a new romance.
The Furthest Distance which is about love and healing follows Zhong Chuxi's interior designer and Zhang Yunlong's ER doctor as they participate in a home renovation reality show. Rising with the Wind is a business-themed workplace drama that follows Zhong Chuxi and Gong Jun as they try to help a company that was once a national brand survive in the age of e-commerce.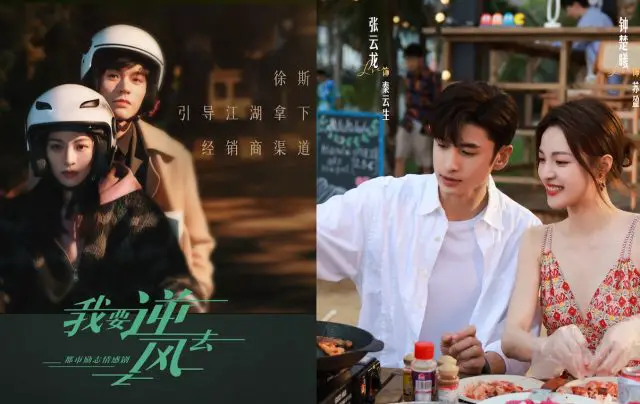 Source: 1