It's been over half a year since Zhao Lusi has filmed a drama and it looks like she'll soon be taking off her modern-youth outfit in Hidden Love to trade it with historical garb for her reunion drama with Liu Yuning. The two have been officially announced as the leads of the upcoming Youku series The Legend of Jewelry 珠帘玉幕.
Another One After The Long Ballad
They previously shared the screen in The Long Ballad as the second leads and their on-screen chemistry certainly endeared the pair to audiences. There was a bit of a switch-up when Zhao Lusi was paired with The Long Ballad lead actor Leo Wu Lei in the hit drama Love Like The Galaxy, but it looks like we've come full circle now with another reunion between Zhao Lusi and Liu Yuning.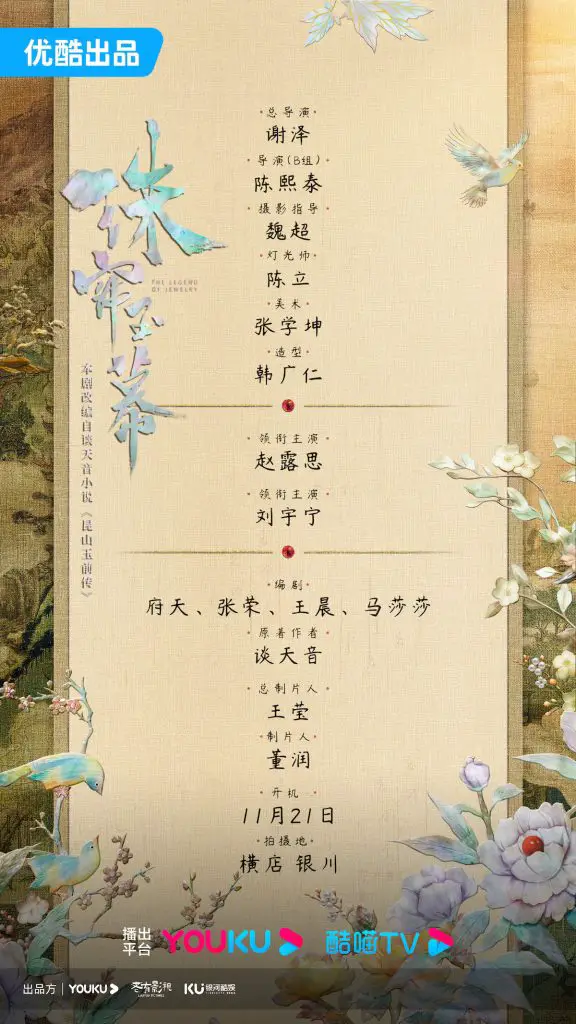 Some of Zhao Lusi's Fans Unhappy with Her Newest Project
However, some fans of the 24-year-old actress are strongly against her newest drama. They feel that she has been used for buzz since she's been attached to the project for some time while the male leads kept changing. Her fan club even recently suspended operations pending a response from the studio, but it didn't stop the drama from being announced today. Her fans feel that the actress has been pulled into another project produced by her agency Yinhekuyu Media, and they also protest the creative team from the director, the stylist to the 4-member writing team. Although tensions run high, some are excited for the reunion.
The Legend of Jewelry is supposed to be a female-centric drama about a slave from a pearl farm who is determined to change her destiny. Along the way, she meets the male lead who's a ruthless merchant. Filming is expected to start on November 21, 2023 in Hengdian.
Source: 1