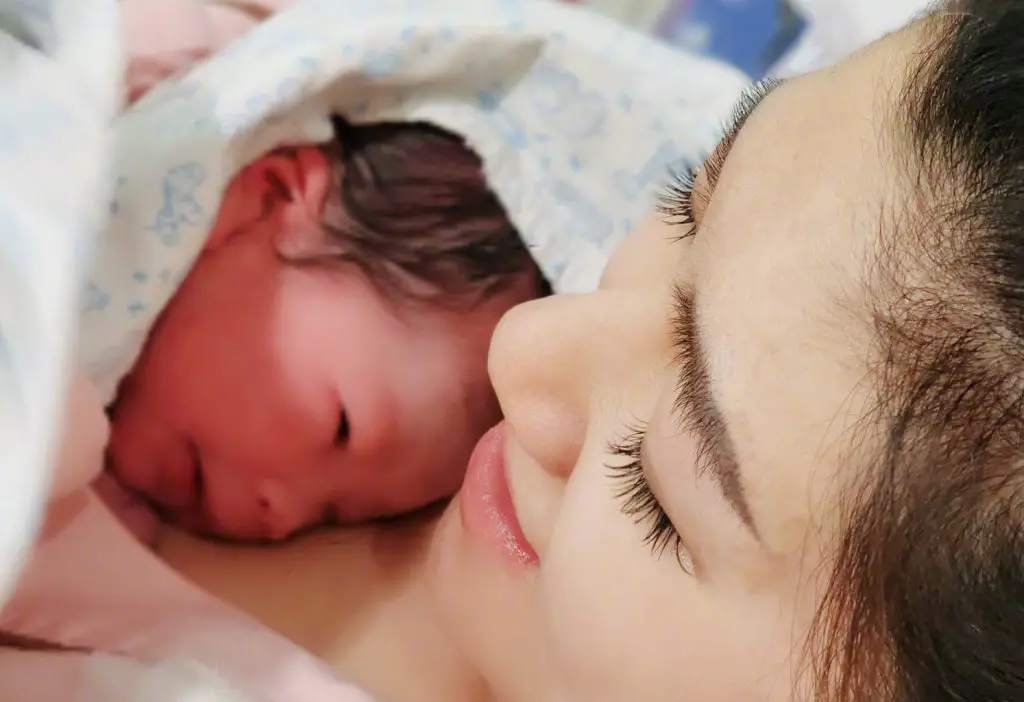 Taiwanese singer and host Selina Jen and her partner Xiao Xu are now parents! The stork dropped off a special delivery to the couple who welcomed their baby boy "little cashew" recently. Taking to social media to share their happy news, the 41-year-old star also revealed the minor scare they got when doctors found fluid in his tiny lungs. But don't worry, it's all good. After a few days stint inside the incubator, their family of three is now happily reunited.
"Life really is amazing. Daddy just got blasted by your wee, but we just looked at each other and smiled. As long as you're healthy, it's all good" wrote the new mum. Selina Jen also shared photos of herself with their little one as well as super cute ones with little cashew's tiny tiny fingers and toes.
Meanwhile, it was also a S.H.E reunion in the hospital as media reports band mates and soul sisters Ella and Hebe were right there with Selina lending their support (and to celebrate with her) every step of the way. Remember when Ella gave birth to her son Daniel a few years ago? Selina and Hebe were also there with her in the delivery room. Despite not being blood sisters, it's touching to see how the three ladies have always been there for each other during major life events and important milestones.
Congratulations again to Selina Jen and Xaio Xu!