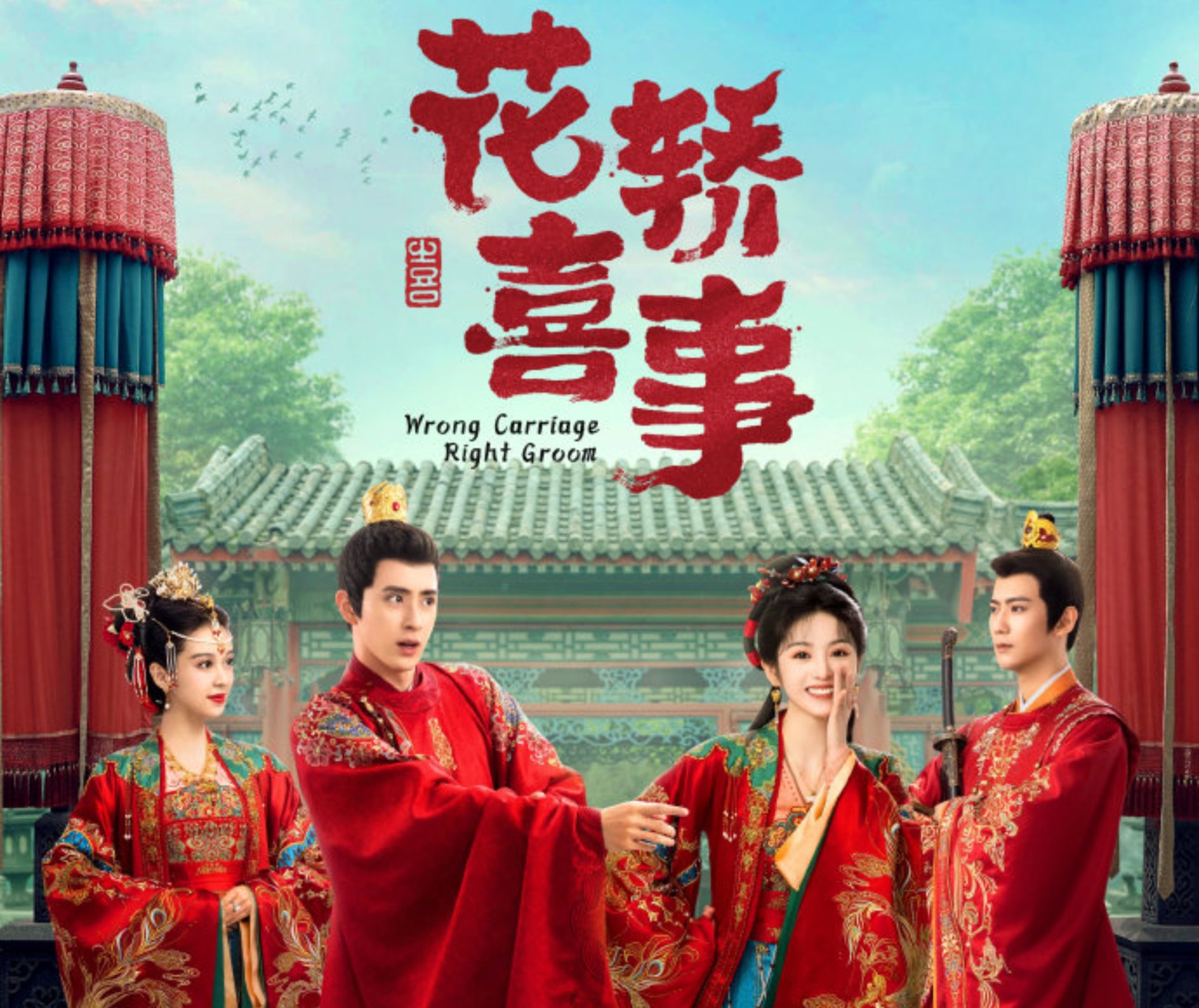 Wrong Carriage, Right Groom 花轿喜事 has announced its premiere this August 28 at 6 PM on Youku. Iit's another one from the streaming platform that previously saw its show I Am Nobody suddenly suspended from broadcast. It stars Tian Xiwei who rose to fame as the feisty heroine in the historical drama New Life Begins. The Blood of Youth star Ao Ruipeng plays her leading man. They are joined by Zhao Shunran and Bai Bingke who play the second couple.
The series is a remake of the 2000 drama of the same name that starred Huang Yi and Nie Yuan. It's a classic story that's based on a novel by Taiwanese author Xi Juan 席絹. Although the original novel was published in 1995, the trope around switched destinies and brides finding themselves in captivatingly chaotic situations continues to be explored in recent dramas like 2021's Truth or Dare and this year's The Starry Love.
As the title suggests, Wrong Carriage, Right Groom follows the story of two women who are set to get married on the same day. Du Bingyan (Bai Bingke) from North Town is getting hitched to the rich yet terminally-ill Qi Tianlei (Ao Ruipeng). And then we've got Li Yuhu (Tian Xiwei), the daughter of a martial artist from East Town who's set to tie the knot with the ruthless general Yuan Buqu (Zhao Shunran). Due to a ruckus, the two women switched carriages and thus, accidentally switched grooms as well.
Source: 1