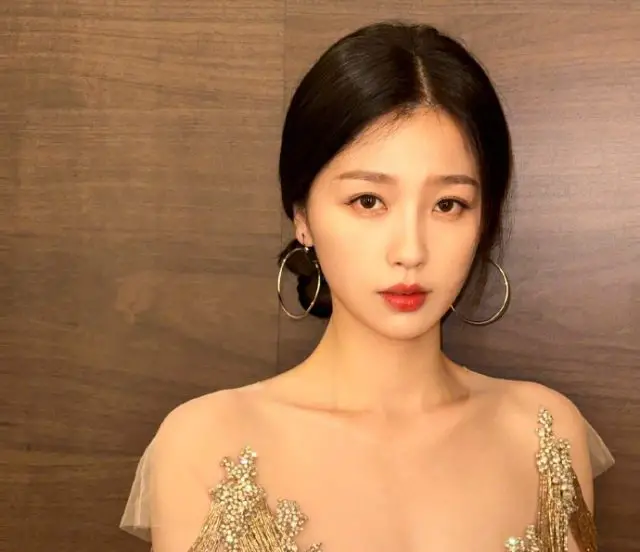 Since Youth with You 2, Esther Yu Shuxin has steadily risen in popularity and also starred in last year's hit drama Love Between Fairy and Devil. With so many fans, it seems impossible to please everyone. The 27-year-old singer-actress recently had some words for her fandom (known as Xiao Shi Liu 小石榴 aka Little Pomegranate) telling them to stop harassing her team. This appears to be in response to some of her fans repeatedly slamming her Studio. They claim the studio does sloppy work, doesn't post enough photos and vlogs from the idol or posts poor quality content. They also grumbled that Esther's Studio doesn't promote her well nor do they do anything to address negative press such as comments roasting her appearance etc in a timely manner.
Esther Defends Her Team
In a lengthy post, the idol defended her team and once again reminded fans to be reasonable. She first addressed the complaint that her Studio doesn't post enough content. She explained that with such limited content to post, it's virtually impossible to have content up on all platforms. So if her team already puts something up, then she will defer sharing anything. "If I post something, they won't have anything to post anymore" she said.
As for vlogs, Esther added that sometimes she just doesn't feel like taking photos or talking to a camera when she's working on a commercial shoot. If she has lines to learn, or if she's tired, she doesn't have the energy to interact with the camera anymore. If she feels like what she's doing for the day is going to be boring for audiences, she says she won't bother vlogging it but when she's travelling and doesn't have work to do, she's totally fine interacting with the camera. However, she also reminded everyone that her taking photos and filming vlogs on her free time is a personal choice. But that doesn't mean everyone is entitled to demand one from her. "You have no reason to push my team to basically be my shadow and film every second of my day. Any content we put up still needs my go signal".
Moreover, she emphasised she's totally capable of knowing her own mind and not to be manipulated by her Studio. "Credit me with enough sense to make the right choice. No need for everyone to scold team members who aren't doing their work. I'll fire them myself." Esther added that she'd always maintained that they will listen and accept reasonable requests, but she definitely does not need unreasonable folks making any demands. The most important thing for her is to always maintain a positive working atmosphere. "When they're happy, I'm happy. I'm sad when they're sad… if you want me to always be happy, let's be understanding towards each other and don't try to change me into something else" she said.
Her Studio Promises to Do Better
Meanwhile, Esther Yu Shuxin Studio put out a statement of their own acknowledging everyone's comments and also apologising for their shortcomings. They emphasised that they and Esther's fans have the same objective: to make work easier for Esther so that she can live her life as smoothly as possible. They also promised to work hard balancing suggestions from fans and also to do a better job responding to negative press and putting out better content.
Source: 1