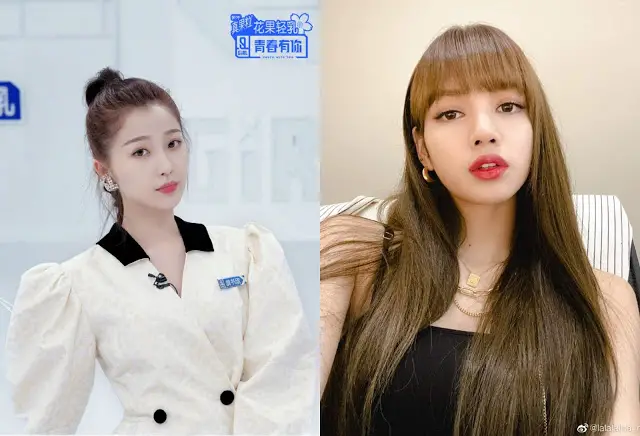 In the premiere episode of Youth With You, season 2 contestant Esther Yu Shuxin captured viewer's attention with her quirky way of speaking and mannerisms in the show. When she first walked into the panel interview as a trainee from renowned film company Huace Media, you won't fail to notice her "cutesy" behaviour first when she was addressing mentors Jony J and Cai Xukun and then later on when she attempted some Thai phrases for her idol Lisa who serves as the program's dance mentor. Netizens pegged it as "jiaodidi" which kinda hits the nail on the head since she did indeed look and sound quite "delicate" and sweet. Whatever the case, she was both kookily charming and as Jony J called it, quite child-like in her mannerisms.
But 
it's not just her behaviour in the interview that drew eyes because her super enthusiastic reactions to her fellow contestant's performances last night also vied for attention!
What do you guys think? Some netizens were kinda embarrassed for the way she acted, saying that her voice was "uncomfortable" while others were asking "how is that cute?" But some Netizens who did find her behaviour to their liking commented that "she's super cute".
Many of 
you may be familiar with Esther especially if you've seen some of her latest drama I've Fallen For Youand the just wrapped Find Yourselfwhere she plays Cai Minmin – Z
hang Yujian
's love interest
. In fact you know what, her mannerism in the drama pretty much matches how she is in the idol show! So maybe it's really just the way she is? Anyway, if you're wondering what the actress is doing in Youth With You, Esther is actually trying out her hand to debut with a female group again and has in fact only been in training for a month before appearing as a contestant in this idol making show. Pretty good huh? It's usually the other way around when idol singers suddenly become actors to draw in more viewership from fans.
Meanwhile, 
dance mentor Lisa was naturally also trending for just being cute after last night's episode aired. Known for her multitude of funny expressions and impressions, the Kpop superstar shows us why legions of fans all over the world love her mischievous and cute side!