Remember Du Meizhu who first blew the lid off Kris Wu's scandal that landed him a 13-year prison sentence? It seems the 20-year-old Chinese influencer can now add actress to her resume as she got cast in a leading role on the webdrama Shaonv Shentan / Detective Girl (lit.) 少女神探 opposite rookie actor Li Yichen for her acting debut.
News of Du Meizhu landing a role in a new drama sparked a lot of discussion online. Some Netizens questioned her motive in exposing Kris and for using her new found "notoriety" as a springboard for entering showbiz. "The showbiz industry really has low standards" commented some.
Meanwhile, Li En, the woman who helped her expose Kris initially but who later had a falling out with Du Meizhu sardonically said, "New drama stars filming, as the first person you took advantage of, I congratulate you. Turns out there are indeed people who take advantage of a scandal to move up in life."
Others though said that she didn't commit a crime so there's no reason for her not to work if opportunities come a-knocking.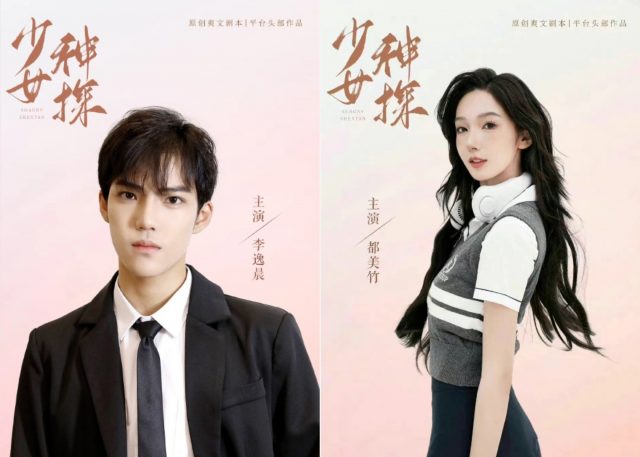 It's worth noting here that even before this entire Kris Wu scandal blew up, pursuing an acting career or a career in media was a definite possibility since Du Meizhu majored in Communications and Media in university. Even the premise of her meeting Kris Wu's manager was under the guise of auditioning for a leading lady role in his MV.
Media reports say filming for the costume detective webdrama is already underway.
Source: 1