It's official. Just as everyone expected, Yang Mi and Simon Gong Jun have just been announced as the stars of the drama version of Fox Spirit Matchmaker: Yue Hong 狐妖小红娘月红篇. With all the confusion surrounding the fate of its rumoured second lead Crystal Yuan Bingyan and the speculation that Bambi Zhu Xudan will be her replacement, today's announcement from the production at least confirms the most important bits.
Much like her role as Bai Qian in Eternal Love, Yang Mi plays the fox tribe's Tu Shan Hong Hong opposite Simon Gong Jun's very human Dongfang Yuechu. In the manhua, Tu Shan Hong Hong and Dongfang Yuechu are lovers. Owing to an accident when she was a child, it became Tu Shan Hong Hong's most cherished dream to see the peaceful coexistence between humans and demons.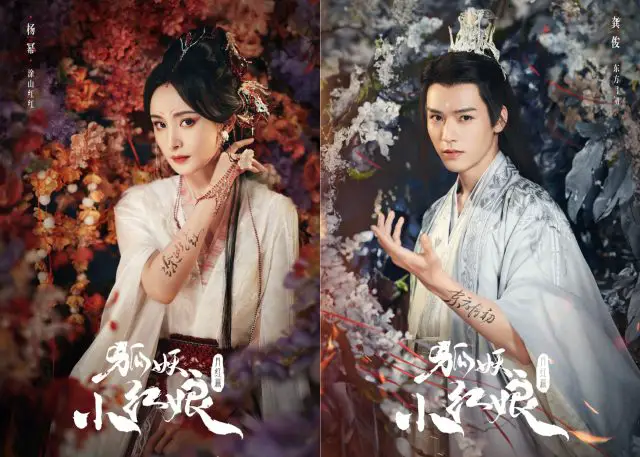 The different instalments of the Fox Spirit Matchmaker serial each feature different stories of love between humans and demons. Whilst demons live on for thousands of years, humans with their limited lifespans die and are reborn. In their new incarnations, humans do not retain memories of their past lovers. This can be remedied by engaging the services of a fox spirit matchmaker thus ensuring their reincarnated lovers recall memories of their past life and their past love.
Source: 1