It's okay to say that you're not okay. If you feel like you're in need of a good cry, it's okay to let it all out.  51-year-old Hong Kong actress Christy Chung (钟丽缇) was right in the middle of a livestream when she burst into tears, lamenting the expectations and pressure put on her all the time. "I know that many people laugh at my marriage, the way I dress and my figure. But I am also a mother of three, don't expect too much of me!"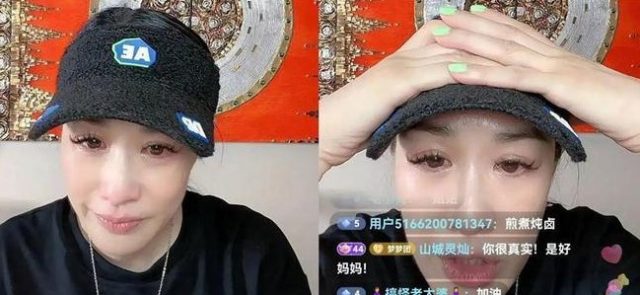 The actress added that she's already 51-years-old. "I'm afraid you will say that the age gap between myself and my husband is huge. I have tried my best to be active, to maintain my looks and to keep myself in the best state, so please don't scold me anymore. I'm so tired " she revealed. Poor Christy. The expectation of society on women to always look their best and to maintain their youthful looks is high. But throw in the fact that she's a celebrity, that pressure to look perfect all the time multiplies exponentially.
Between them, Christy and her Chinese singer-actor husband Shawn Zhang Lunshuo (张伦硕) have an age difference of twelve years when they married in 2016. Although Christy has three daughters – eldest Yasmine Ross, Jaden Chloe Yen and Cayla Janie Yen from her previous two marriages, she has mentioned in the past about wanting to try for another baby with husband Zhang Lunshuo.
Recently hopping onto the livestreaming trend, the couple have been streaming different dance routines for viewers. But they certainly didn't expect to be the recipient of negative comments, many of which ridiculed Christy for her appearance and for being "fleshy".
You can probably understand then why she said she was so tired of all the societal pressures especially when you hear about her efforts to maintain herself. Christy was quite emotional when she revealed she ate more than 20 eggs a day just to maintain her figure. However, afraid her cholesterol levels would skyrocket, she said she could only eat the egg whites.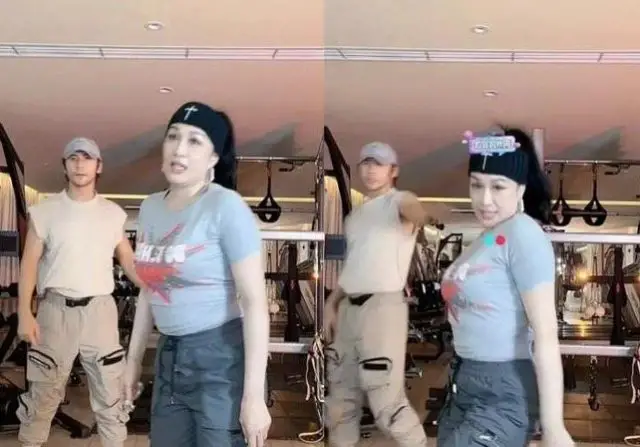 Thankfully, not everyone were trolls in the comments. Many were quite supportive, leaving messages of support and praise. "She was also a beauty when she was younger! It's great how she's able to maintain herself up to now". Other also praised her figure and her dancing.
Source: 1