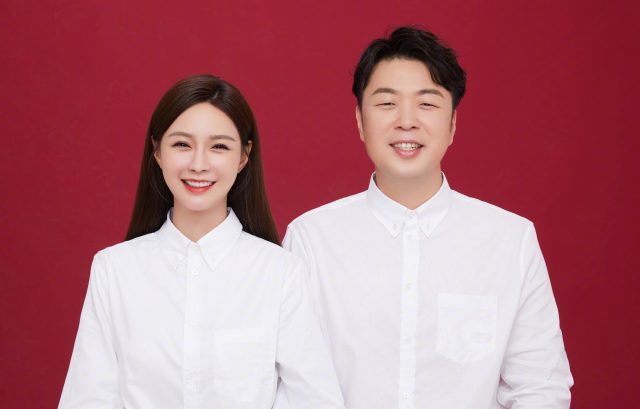 At exactly 6:13pm on February 17, Du Haitao and Shen Mengchen shared their marriage certificate photos on social media to announce that they're now husband and wife. The timing of their announcement is said to be due to Shen Mengchen's birthday falling on June 18.  Among the photos they shared is one showing 3,170 days in the backdrop as the longtime couple have been together for 9 years!
Du Haitao is best known for being a mainstay at Happy Camp. Shen Mengchen who's a model-actress-host has appeared in dramas as well as reality shows like Meeting Mr. Right (with Du Haitao) and Sisters Who Make Waves. People speculated that the two may have gotten engaged on Qixi Festival in 2019. Many had wondered when they would be getting married, and the good news has come 3 years later. The couple both wrote the same caption on their announcement saying, "Magpies in the sky say guai guai (their term of endearment for each other)." In Chinese mythology, a flock of magpies would serve as the bridge to reunite the cowherd and weaver girl on Qixi Festival.
Congratulations came flowing in from celebrities and netizens alike. Many are also hoping that the hosts of Happy Camp, which suddenly stopped airing in 2021, can reunite at their wedding. Sending the heartiest wishes to the happy couple!
Source: 1