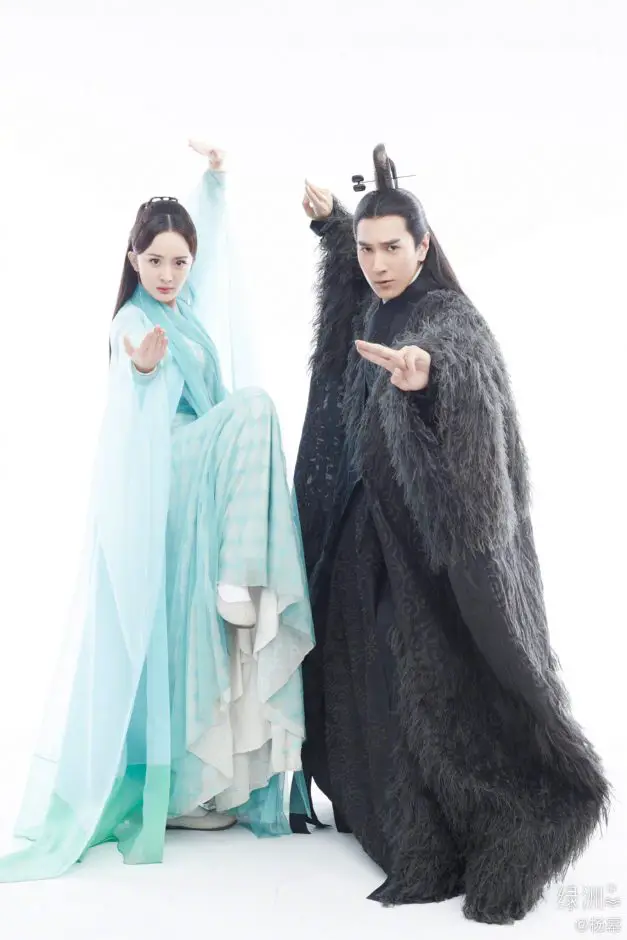 It has been exactly 5 years since Eternal Love 三生三世十里桃花 first premiered on January 30, 2017. It was a show that left many of us with a serious case of drama withdrawal syndrome. And in the ultimate throwback for fans, the cast all took to social media to pay tribute. Reminiscing that peach blossom forest, Yang Mi and Mark Chao who played Bai Qian and Ye Hua shared couple photos.
Ken Chang who has many scenes with Alan Yu Menglong as their characters Zhe Yan and Bai Zhen are very good friends recalled their first encounter as actors. He said, "When I think back to the first meeting [thinking], it was probably during makeup and costume [thinking] [thinking], you can tell by looking at this pose, we really weren't familiar." Yu Menglong commented, "Hahahahaha first meeting, faces unacquainted and polite."
Dilraba Dilmurat and Vengo Gao Weiguang who went on to star in Eternal Love of Dream shared photos as Feng Jiu and Dong Hua. Vengo joked, "Not sleeping, Dong Hua is undergoing a trial."
Other cast who also made updates include Vin Zhang Binbin, Wayne Liu Ruilin, Wang Xiao, Bambi Zhu Xudan, Maggie Huang Mengying, Leon Lai Yi, Daisy Dai Si, An Yuexi, James Li Dongheng, Ryan Zhang He and 11-year-old child actor Hummer Zhang Yihan who even filmed a clip for the occasion. I was probably at the peak of my drama watching days when this aired and still remember how addicted I was to the show. Good times indeed.
Source: Weibo