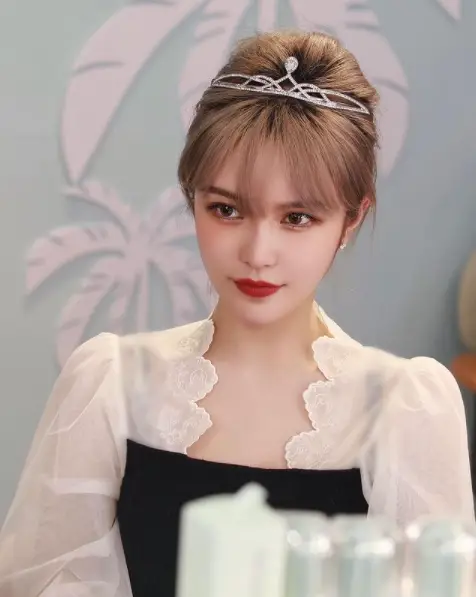 Sad times for Grace Chow and her fuerdai now ex-boyfriend Luo Hao as the pair broke up in the middle of an episode of Meeting Mr Right 4. Who would've thought they would break up in a series touted to be a dating show … Grace and Luo Hao had just been dating for a mere 28 days – enough time for them to know they were not suitable, said Luo Hao, when they decided that they were better off as friends.
She Said
Grace said she may have been "different" from the sort of girlfriend her ex had in mind, especially since she had a hard time balancing the demands of work from the demands of being in a relationship. Despite their mutual decision to break up, Grace confessed that she was a bit reluctant to do so. "I will definitely be sad. I have feelings for him. Although we didn't spend a lot of time together, I still like this boy. He hasn't done anything to hurt me. We're simply just not suitable for each other. There's also the fact that he no longer has feelings for me. I can't control the circumstance of him no longer having feelings for me" she said.
He Said
Meanwhile, a visibly teary Luo Hao admitted that the best time for their relationship to develop was when they were both still in Chengdu where they could spend time with each other the entire day. However, now that things have started getting back to normal and them returning to their regular lives, he and Grace rarely have time to meet up. When they went on a show about couples in love (Meeting Mr Right), they thought it would allow them to spend more time with each other. However, one day the "feeling of liking" someone was just not there anymore. Thinking that it would be more difficult to get along with Grace now that he no longer had any feelings for her, he would have to face the problem sooner than later so he decided to face the situation earlier.
Before dating Luo Hao, Grace Chow was in a long term relationship with Show Luo for 9 years. The couple's breakup last year was quite controversial as Show was pretty much "cancelled" after Grace revealed he was a serial cheater who had a secret affair with Taiwanese host Linda Chien also known as Butterfly Jiejie for many years. When finally confronted publicly about the affair, both Butterfly and Show apologised for their cheating.