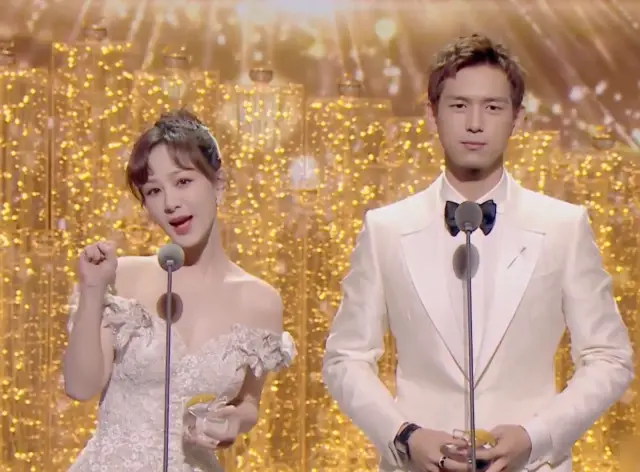 Ever since Yang Zi and Li Xian made fans fall in love with their characters Tong Nian and Han Shang Yan in 2019's Go Go Squid!, the interactions between the two have been the gift that keeps on giving. In Dragon TV's 2021 China Quality TV Drama Awards that aired on March 13, both leads were reunited once again as they took the stage together to receive their awards for Go Go Squid!. 
Yang Zi and Li Xian Reunited
After expressing their thanks, the two were asked if they could greet each other in their character's personalities. Li Xian said that Han Shangyan would be a little unhappy, he'd have a little frown and appear a little impatient since he's cold on the outside and warm on the inside. He'd say, "Yang Zi, when filming you should pay attention to your health, take care of yourself, I won't say more, you understand." Yang Zi's reaction to Li Xian's attempt to be cool, "I feel like hitting him."
When it came her turn to speak, Yang Zi said that Tong Nian would be cute. In Tong Nian's voice, she said, "This is You Xiaoyu, Han Shangyan you need to watch your health okay. Jiayou (add oil)!"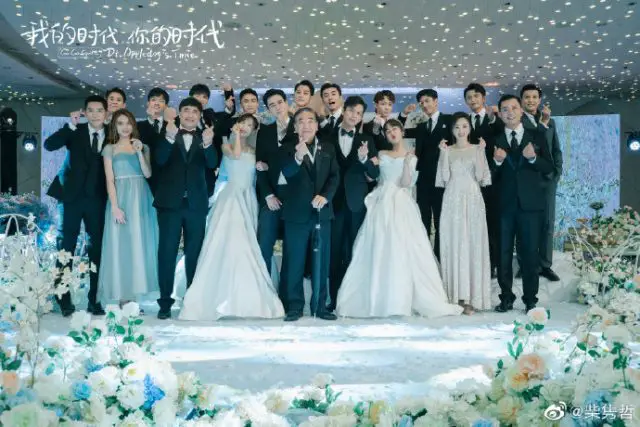 Fans have been treated to plenty of interactions between the two stars who have become good friends through the years with the two remembering to greet each other on their birthdays. The recently-aired Dt.Appledog's Time which saw a cameo from both culminated with a grand double wedding between the leads of the show Hu Yitian and Li Yitong while bringing back Go Go Squid! leads Yang Zi and Li Xian.
Yang Zi Rocks Her Doc Martens
Meanwhile, Yang Zi who was all dolled up in a long gown found herself trending after a photo of her going up the steps of the stage showed that she had on a pair of black Dr. Martens boots instead of the usual high heels that woman wear at awards shows. Yang Zi had a cheeky response ready as she posted on social media, "Not gonna lie, Dr. Martens boots are really good to wear."
Source: 1