We've got quite a few shoutouts to make today! Actors Li Xian and Caesar Wu who share their birthdays on October 19 have just turned 28 and 23 respectively. Top actress Zhou Xun celebrated her birthday a day earlier as she turned 45 on October 18. Of course, no birthday is complete without a few memorable greetings
. 
Take
Yang Zi
, for example. The adorable actress made to sure to drop a short yet sweet greeting for her
Go Go Squid!
leading man,
Li Xian
! The greeting made TongYan shippers shout for joy since attached to it are pictures of the two stars with a caption that says:
"The best old classmate, happy birthday, be well and happy~ Let's continue to walk the flower path~rush towards your dreams! @Li Xian"
. Don't tell me I'm the only one who miss seeing these two all lovey-dovey on-screen!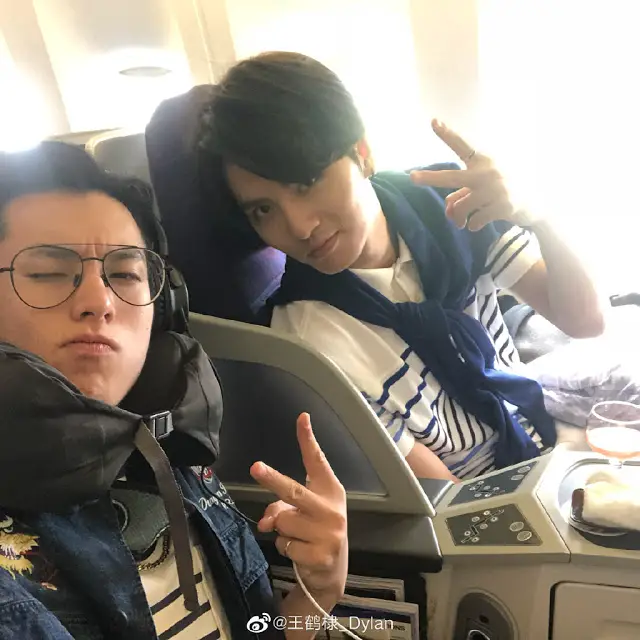 Meanwhile, Caesar Wu, who gained international fame thru his portrayal of Ximen Yan in the recent Meteor Garden reboot, also celebrates his special day today! Given how close they've gotten on set, 
Dylan Wang
 made sure to send in his well wishes! The actor who played Daoming Si made fans swoon over a bunch of their old photos since apparently, he didn't have new ones. Aww, I hope the two meet up soon and include the rest of the F4 while they're at it.
When I started going deep into C-ent, I've come across the term Four Dan actresses a lot so I find it cute that the last stop we have is the birthday greeting from Yang Mi, regarded as one of her generation's Four Dan actresses, to Zhou Xun, one of the original Four Dan actresses. The two starred together in the fantasy-action film Painted Skin: The Resurrection back in 2012 and through the years, it seems like they maintained a lasting friendship. Yang Mi sent her greetings last night with a snapshot of her with the birthday girl. The picture shows them huddled together with 
director 
Li Shaohong
. 
Last but not the last, Zhou Xun also receives a birthday greeting from her longtime-friend, business partner and Painted Skin co-star Chen Kun. 
We send our well wished to all the celebrants and hope they paint the town red!