After Olivia Wang Ziwen's stunning revelation a few days ago that she was a single mom to her 7 year old son, it's currently Janice Wu Qian's turn be under the microscope. On March 15, paparazzi photos of Janice Wu with her mum and a toddler once again raised pregnancy rumours. Many are saying that if the child is indeed hers, the father is most likely to be Zhang Yujian.
As talents under Huace Film and TV, both Janice Wu and Zhang Yujian have worked together in projects like An Oriental Odyssey and later as the romantic leads in 2019's Le Coup de Foudre 我只喜欢你. And given their incredible chemistry in the show, fans have indeed been shipping a relationship between them.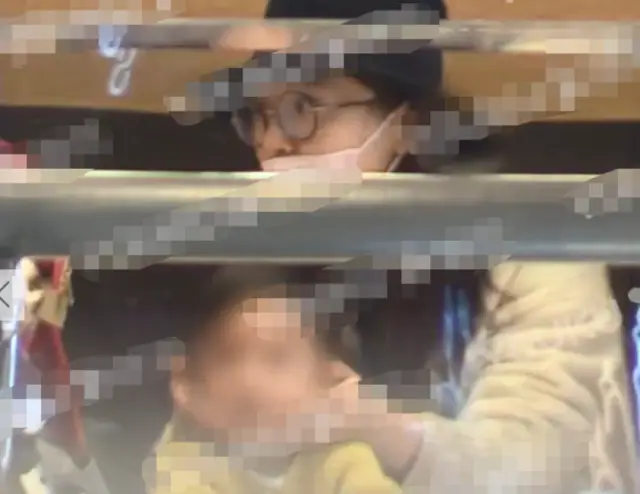 Secret Marriage and Pregnancy?
Janice Wu and Zhang Yujian have never actually gone so far as to admit anything, but multiple fan sightings and paparazzi shots of them acting all loved up in the past seem to say otherwise. In fact, there's even speculation that the couple may have been secretly married before. In 2019, the rumour mill also ran rife with speculation that Janice was perhaps pregnant after she was spotted at the hospital with her mum for a maternity checkup. If you do the math, her baby should be close to two years old now …. just the right age as the toddler photographed with her recently.   
To further add fuel to the fire, rumour has it that the child is supposedly named Zhang Yanyi 张言一. This is rather telling, as Netizens have pointed out that aside from bearing Zhang as her last name, Yanyi appears to be a combination of both Yujian's Yan Mo (言默)and Janice's Qiao Yi  (乔一) in Le Coup de Foudre. Coincidence? Or maybe not.
Be a Man
As of press date, neither parties have offered any statements to address the issue. They'll definitely have to do so now that Zhang Yujian's social media is currently exploding with comments by Netizens telling him to man up and recognise his child. Allegedly, Janice wanted to make news of her pregnancy public but was vetoed by Zhang Yujian for fear that it could negatively affect his career. For now however, we'll just have to wait a little bit longer to see what happens next.
UPDATE: Zhang Yujian has taken to Weibo with a response on the same night, "Fell in love and got married like normal, have a lovely child together, the papers are complete. I don't care if you scold me because I don't know you. I have no obligation to tell you my private matters. Just wanted to give the child a normal space to grow. You really shouldn't take pictures of my daughter and expose my daughter's name. This time, her parents have failed in their duty to protect her. Her mom is very sad. Don't do this again."