Le Coup de Foudre
我只喜欢你 is a 35-episode youth drama adapted from author Qiao Yi's 乔一 short story about her own life. It stars Janice Wu Qian, Zhang Yujian, Ma Li and Zhao Zhiwei. 
Le Coup de Foudre tells the story of two graduating high school students Yan Mo and Qiao Yi who promised each other that they would study overseas together.  The promise doesn't get fulfilled and both of them end up losing contact with each other.  A class reunion four years later brings Yan Mo and Qiao Yi back in contact and this time, Qiao Yi realizes she has feelings for Yan Mo.  She decides to follow Yan Mo in an effort to be together with him.  As fate would have it, she arrives only to learn that Yan Mo already has someone else.  Yan Mo still does a lot of things secretly for Qiao Yi despite not being able to express his feelings.  How will this awkward romance end?  
Janice Wu plays the funny and optimistic Qiao Yi.  Her acting skills are very versatile.  She can play any part with little or no difficulty, be it a young girl in My Sunshine or a princess in Fighter Of The Destiny or a detective in  An Oriental Odyssey.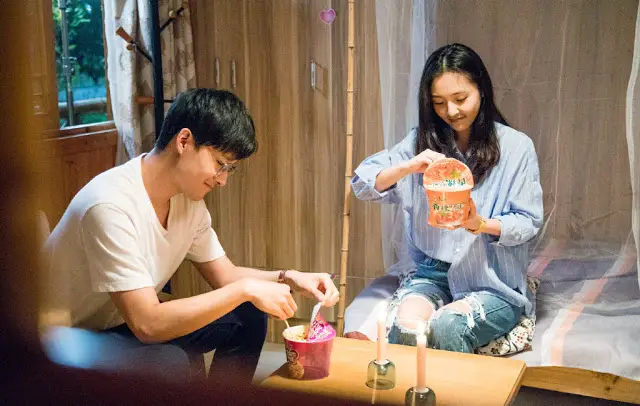 Zhang Yujian plays the quiet Yan Mo.  This will be the second time he is working with Janice Wu though considering that they are both under the management of Huace, it was only a matter of time before the stars aligned for these two. A lot of fans who watched An Oriental Odyssey would probably agree that both Janice Wu and Zhang Yujian's characters could've ended up together since they had great chemistry onscreen.  
Release Date:  April 29, 2019 Tencent