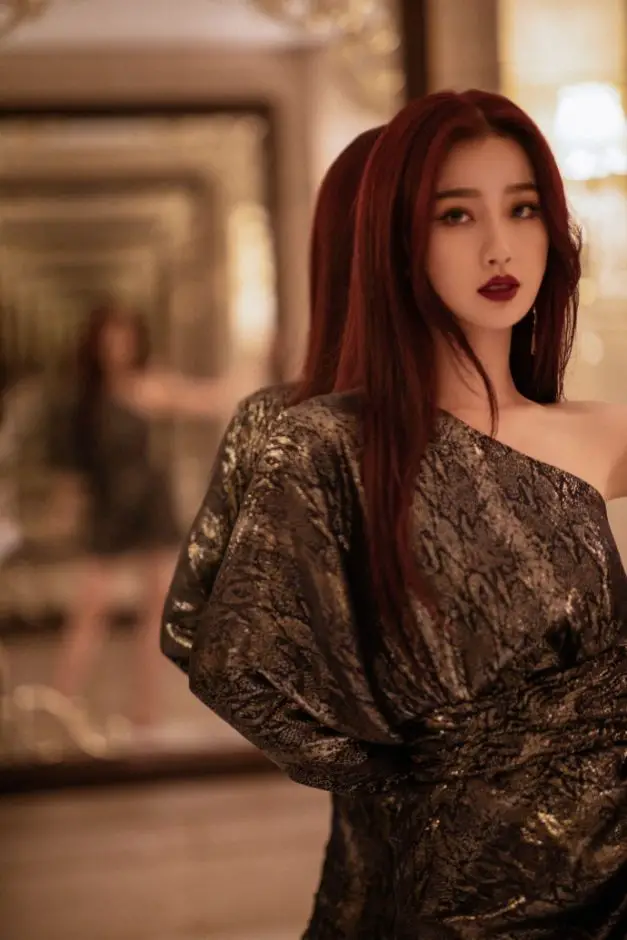 Another celebrity who's under the spotlight this week due to a parent having had a brush with the law is THE9's Esther Yu. Reports have surfaced that Esther's mum Liu Jin Mei, who serves as the legal representative of Xinyu Haoyu Industrial Co. Ltd has been issued a restriction order from the People's Court in Nanchang city placing herself and the company under a high spending cap and limiting company expenses only to those essential for work and living. That means consumption in certain areas such as borrowing money to buy a house, buying a car, applying for credit cards etc is restricted.
According to reports, the restriction is a result from a case previously filed by Jiangxi Lanhai International Trade Co. against the company for mismanagement, unjust profit and failure to fulfil payment obligations within the agreed upon timeframe. Moreover, it is reported that Liu Jin Mei owed more than two million in debt which she refuses to repay.
Esther Yu Studio's Response
In response to the allegations, Esther Yu's Studio quickly issued a statement, saying that "based on their preliminary understanding, the incident of fraud within Haoyu Industrial Co., Ltd. involved internal and external collusion. Esther Yu Shuxin's family was implicated but are also indirect victims in the situation." Moreover the studio also reiterated that the case is currently being reviewed and that an explanation will be made available to the public and to netizens who are concerned about the incident once the details can be disclosed.
On their follow up post, Esther Yu Studio also added that the dispute between the two companies involved contract fraud. And since the term "laolai" 老赖 which refers to people who owe money but refuse to pay it back despite having the financial capability to repay the debt, as well as the term "xian gao" 限高 or high consumption restrictions imposed on those who have the ability to pay but refuse to do so, has recently become a much talked about topic, they'd like to reiterate that they would never allow themselves to knowingly hurt and cheat people out of their hard earned money. As the investigation is currently in the hands of police and the courts, they are temporarily unable to disclose any more information about the situation.
Source: 1