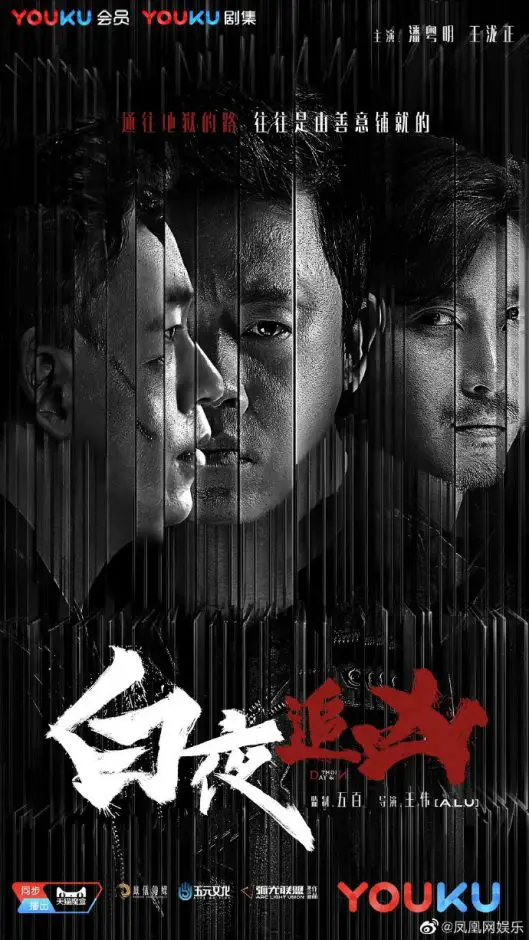 Despite its record breaking success in the domestic and international markets, it appears Pan Yueming's hit crime series Day and Night won't be getting its long awaited sequel after all.  Show director Wang Wei dropped that bombshell recently in an interview for IFeng where he said "whether to film the drama or not is not my personal decision. It depends on the decision of the copyright owner and the producer. I am just a "director" and can't decide anything else."
Wang Wei also reveals that the script to the planned sequel was actually available as early as 2017. However, a huge overhaul of the script was necessary, particularly in the way the core story was written to ensure the plot transitions smoothly from the original to the sequel before it can even be filmed for the small screens. "So I personally do not plan to continue doing it from the perspective of the director" he adds.
In an industry chock full of costumed historicals and fluffy romantic dramas, Day and Night with its complex and excellently written script seems to have captured the fancy of audiences on the lookout for something to cater to their shifting tastes. Now touted as a classic, the well made crime drama ushered in a plethora of other equally good shows such as The Bad Kids and The Long Night 沉默的真相 in the crime suspense genre. As an added feather to its cap, it also got picked up by US entertainment giant Netflix, enabling the show to have a further reach towards global audiences.