In 2014, Mike Angelo shocked with news that he fathered the newborn child of his ex-girlfriend, Thai-Italian model Sarah Casinghini. On September 14, 2020, Mike filed a bid for joint custody of their six-year-old son Maxwell in order to become his legal father. The custody battle turned into a very public debacle with both sides airing their grievances through the media. However, things took a turn recently.
Sarah Casinghini Gives Birth to Daughter with Ukrainian Boyfriend
Sarah caused a stir when she revealed that she has given birth to her second child. She then held a press conference to say that she felt the need to explain the truth. She said her requests to Mike are not for money but simply because she wants the best for their child. She also admits that she is afraid that Mike will take their child away and expressed wanting to settle the matter privately.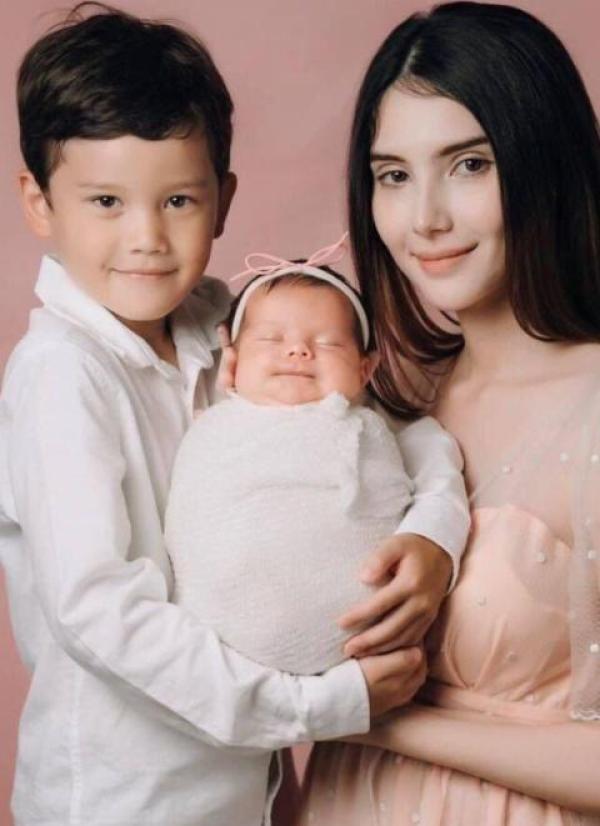 As for her second child, she did not want to keep it a secret at first but due to the custody battle, she felt the need to do so. When asked by reporters, she confirms that she has indeed given birth to a daughter named Emily who's now 2 months old. Contrary to the breakup rumors, she is still in a relationship with the father who is a Ukrainian model. When asked about what she needs from Mike, she said that she just needs their son to have a father and a mother and that she won't make monetary demands going forward. Mike can provide child support as he deems fit. When asked about the controversial livestream wherein her son said, "Then why did he (Mike) drive me out of the apartment? …," Sarah explains that her son picked up those words from school. Maxwell knows that they had to move and transfer schools. Sarah denies that she was not the one who taught Maxwell those words and hopes that the public can just give her a chance to be a mother.
Mike Angelo Drops Bid for Joint Custody
Mike Angelo also recently took to Instagram to announce that he has decided to withdraw his bid for joint custody over his son Maxwell. He reveals that his original intention was that he didn't want to be a father who only provided money and wished to be able to plan for his son's future and to become more involved. He said, "I just want to be have a chance to see my son like ordinary people do. But things have progressed to the present situation to become a prolonged conflict. It has affected many people especially my son." He also expressed how he felt bad for his son to have encountered such matters and that the problem between adults should not affect the child.
Mike says that Max's mom and her family picked a school without asking for his opinion. He has decided from now on not to interfere and to respect their decision. He says, "From today onwards, I will create a personal bank account for Max. I will deposit the money into his account and then I will give him the card one day when he has grown up. I want every penny of my hard-earned money to be spent on my son." He also wrote, "When my son grows up and sees this news report, will he feel pained?" Mike hopes that Max will understand his dad's decision when he is an adult. He stressed that Daddy did not give up on Max and will never give up on Max. They might not be able to see each other again from today onwards but he wants Max to know that he will forever have a place.