With China celebrating National Day, it's not surprising to see some patriotic offerings heading to the small screen. Sniper 瞄准 starring Huang Xuan and Chen He follows two snipers who were once the best partners yet parted ways due to having different ideals. 
Sniper Synopsis
In the spring of 1949, Su Wenqian (Huang Xuan), a sniper hidden among ordinary people, is tasked by the Songjiang city public security bureau to combat the number one assassin Chi Tiecheng (Chen He). Su Wenqian was a patriot who once fought in the battlefield during the Second Sino-Japanese War and was partners with Chi Tiecheng for many years. After many life and death situations, Su Wenqian who vowed to never hold a gun again finds a reason to and becomes determined to thwart the assassination plan at all costs for the sake of his country.
Huang Xuan's Sniper Versus Chen He's Villain
With the recent trend of dramas having dual male leads, it looks like this will be another one except the two are friends turned enemies. Huang Xuan should fit right into the genre having starred in the spy drama Hunter in 2016. On the other hand, it's quite a shift in image for Chen He whose known for roles like iPartment and brought laughs as a former cast member of the hit Chinese variety show Keep Running.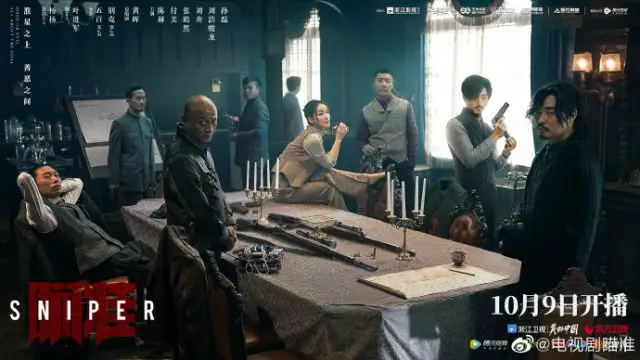 Ora Yang Caiyu whose starred opposite Huang Xuan in two movies reunites with him for the third time to play the sharp heroine who becomes integral in helping Su Wenqian find his purpose. Rounding up the cast is actress Li Xirui. It is directed by Wu Bai whose works include suspense thrillers like Sisyphus and Day & Night.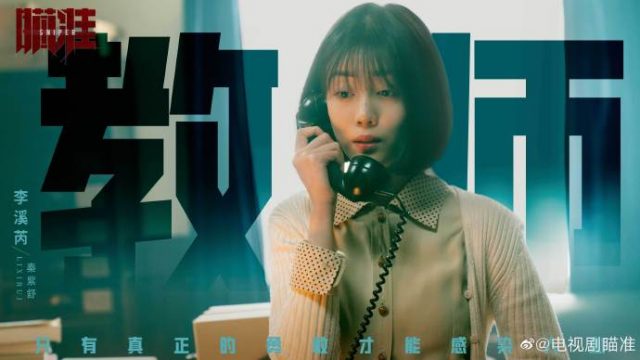 Release Date: October 9, 2020 primetime on Zhejiang TV, Dragon TV, Tencent, iQIYI, Youku, MGTV
Vote for your favorite Chinese dramas in 2020.
Source: 1