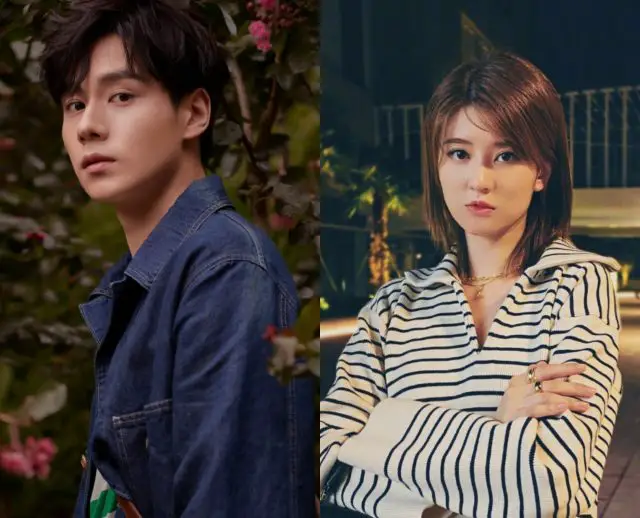 It's already a given that dramas are there to entertain us. So what else could be more interesting than the drama but the behind-the-scenes clips, right? Upcoming modern workplace drama, You Complete Me 小风暴之时间的玫瑰, is one of those dramas which had people talking because of it. Hu Yitian (My Roommate is a Detective) and Bridgette Qiao Xin (Ordinary Glory) showed beyond what their characters portrayed in a new BTS clip below:
In the drama, Hu Yitian plays a domineering CEO which made netizens rave about how his ears turned red when he was about to kiss his leading lady. The kiss ended up to be passionate than what we usually see in C-dramas.
So it even caused more people to talk about it when Qiao Xin wiped his lips after the kiss! Just based on this clip, I got easily excited to see their chemistry. I am not usually a fan of modern workplace dramas but the recently finished Love is Sweet made me think otherwise. Even if Hu Yitian's role is supposedly serious, I am rooting for him to pull off his funny side again. He just nailed it in My Roommate is a Detective.
While I have yet to watch Bridgette Qiao in a drama, I have always liked her. This may take some time before it gets released next year. Good thing we have this clip and trailer to watch while waiting for this pairing!