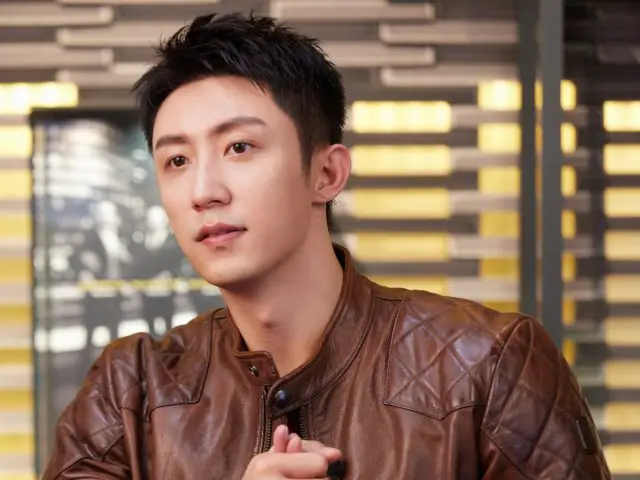 A few months after Johnny Huang Jingyu and his ex wife Wang Yuxin both made statements that they are "like family and still friends", there are new developments. On November 3, Wang Yuxin (Bonnie_52229) wrote, "You're really a "greasy" and extremely egotistical person." She claimed the 30-year-old actor turned against her and made her out as the bad guy in their doomed marriage despite her agreeing with his PR team to paint their relationship and subsequent separation in a more positive light.
His ex-wife trended over her new statements and she's continued to post things on social media until as recently as yesterday, November 8. However, she's also opened up herself to comments from Netizens, some of which have grown tired that she's bringing up an old issue.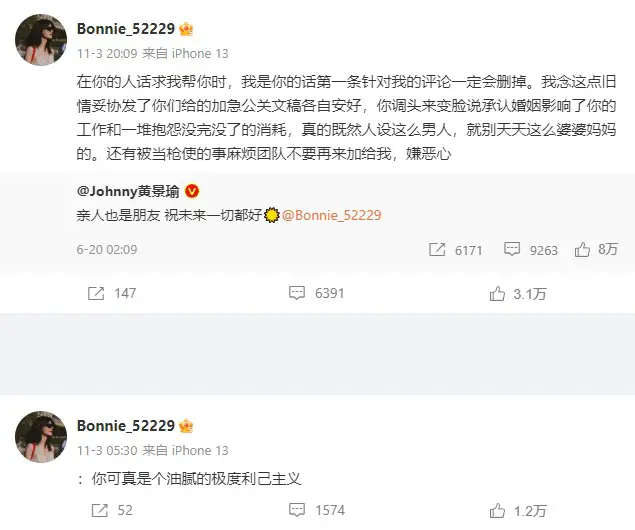 It can be remembered that for years, Johnny Huang was hounded by rumours of cheating and domestic violence against his wife. Earlier in June, Wang Yuxin finally spoke out on his behalf. Johnny's ex confirmed not only did the courts rule in his favour against the baseless rumours which are untrue. She also stated that they're still friends and are like family who amicably parted. Johnny's Studio meanwhile, reaffirmed that the split was amicable and that the rumours claiming he cheated and abused his wife are untrue.
So Why Speak Up Now After The issue Has Already Faded?
In a rather girthy statement, Wang Yuxin said she's speaking up to clear her name and to prove her innocence in the court of public opinion. She said it's not her intention to get closure or even to attack Johnny for profit or gain. She also said she wanted to call out how poorly "the other party" treated her after their settlement. "Before coming to an agreement on June 20, I agreed to settle because I missed our old relationship and sympathized with the difficulties it will have on his career as an actor. I also felt his sincerity. That's why I agreed to settle with him."
However, she claims things changed after both parties came to an agreement and that she was betrayed by Johnny and his team with their "hypocritical tactics". Whereas he tried to appear sincere and humble when promising to protect her reputation that had been damaged by him, she claims their attitude towards handling the issue appeared disinterested and evasive.
As for negotiations agreed upon by both parties, she said there are only two. First is the divorce agreement and the second being the alimony. However, the latter came with conditions such as an NDA which might require her to pay him in financial damages if violated.
Source: 1