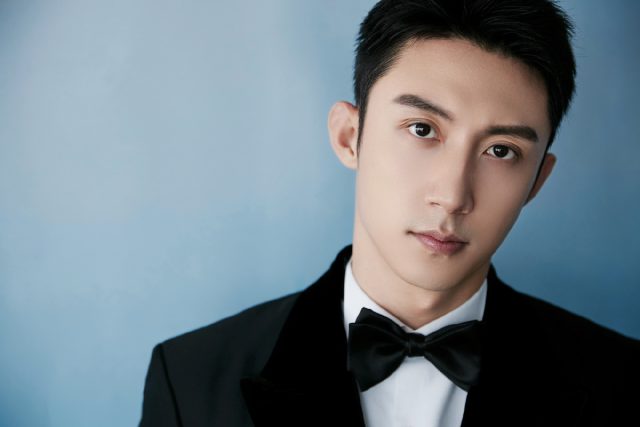 Johnny Huang Jingyu who made his acting debut in 2016 has been hounded by rumors for years due to claims that he cheated and abused his alleged ex-wife Wang Yuxin. The first accusations of marriage and divorce came in 2018 by a Netizen who even posted alleged photos of them. His team denied the issue then but revealed that Wang Yuxin is indeed his ex and that they parted amicably. However, the allegations kept coming back, once in 2020 from a Netizen claiming to be Yuxin's assistant and most recently, a gossip blogger who posted alleged voice recordings of the actor and also claims to have video recordings of his alleged domestic violence.
In the past, Johnny Huang has won a case against a Weibo user who made cheating and DV allegations against him. Now that it's being raised again, his studio, the actor and his ex have issued a response.
They Are Like Family and Still Friends
At 2:04am on June 20, Wang Yuxin wrote on her Weibo account (Bonnie_52229), "Regarding false rumours about Jing Yu, the court has already reached a conclusion, and the studio has repeatedly stated that it is untrue. I also hereby declare that my family members and assistant have never spoken out against Jing Yu for anything. We are still friends and even more like family, and we have always gotten along peacefully as we parted. Please stop spreading false content. For me, I choose to accept my imperfections and continue to practice my life lessons 🙏​​​​"
At 2:06am on June 20, Huang Jingyu studio issued a statement with three main points:
1. Mr. Huang Jingyu and Ms. Wang Yuxin separated peacefully, and there is no truth to the "cheating", "affair" and "domestic violence" spreading online. In the future, they'll still get along as friends, and please don't bother Ms. Wang Yuxin about this matter.

2. Warning the relevant entities to immediately delete and withdraw related false statements, and stop disseminating allegedly infringing content. Otherwise, our studio and Mr. Huang Jingyu will further investigate the legal liability of the parties who fail to stop the infringement.

3. Hope all netizens face the information on the Internet rationally, don't be misled by marketing accounts spreading obviously false statements. When carrying out any action, we should respect the legal rights of others and abide by laws and regulations.
Finally, at 2:09am on June 20, the 30-year-old actor took to Weibo himself and tagged his ex as he wrote, "Family and also friends, I wish you all the best in the future ☀️@Bonnie_52229​​​​."
Source: 1