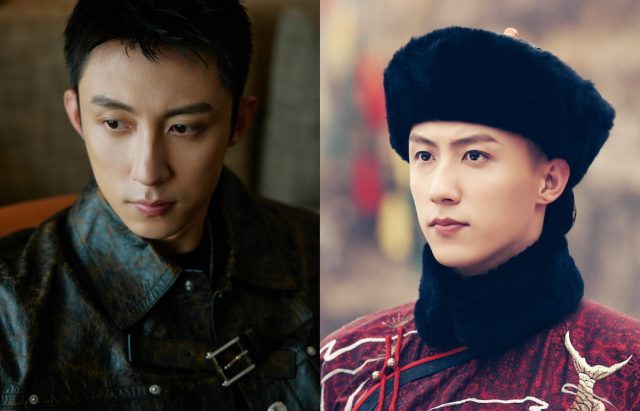 Johnny Huang has played a lot of men in uniform roles throughout his career, like in The Thunder and the currently airing Bright Eyes in the Dark. In a recent interview where he was asked if he's consider costume dramas, he responded: "I really can't quite do costume dramas. I can't do the makeup. I always feel like there's something on my face, so I don't dare to touch it."
Despite the popularity of the genre, the 30-year-old actor never really starred in a historical drama. Johnny Huang first entered showbiz in 2016 through the BL-themed Addicted which grew a cult following. That same year, he donned the ancient garb for the first time through his special appearance as Nurhaci in the second season of the Republican drama Demon Girl. He also briefly donned the historical look in flashback scenes from his modern fantasy drama Moonshine and Valentine, and that's about it.
Johnny joked that he can act in costume dramas if he can have a buzz cut for it. After all, costume dramas often require heavy makeup, not to mention the long wig that actors have to wear day in and day out. Despite his comments, fans are still hopeful to see him in a historical drama some day.
Source: 1