After the success of her most recent drama My Journey to You and appearances for fashion week, it looks like Esther Yu Shuxin is off for some well deserved down time in Paris and to enjoy a taste of that famous French joie de vivre. However her little Parisian getaway appears to be marred by a touch of controversy after some photos she shared online were unexpectedly criticised by Netizens for wasting food.
It appears the photo in question was the 27-year-old's attempt at a French aesthetic.  Esther was holding a bottle of bubbly with a bouquet of flowers and some baguettes on the ground beside her.  After all, when you think of France, it doesn't get more quintessentially French than the baguette. However it was the fact that the baguettes were touching the dirty street that drew a lot of flak. Esther's side addressed the issue and told everyone not to worry. She continued to munch on the baguettes on the way back to her hotel so nothing was wasted. The post was accompanied with photos of her munching on the baguette.
Despite her clarification however, some Netizens still weren't buying it. "Normal people won't eat it if they're already on the ground.  You're a big star, are you really gonna eat it?" commented one. Others pointed out that although you can technically still pick it up from the ground and eat it, they didn't think Esther is the type to do so. Fans meanwhile, defended her and said the baguettes were probably just props. But for most people though, many were stuck wondering how a simple thing could've become such a hotly discussed topic. Didn't people have anything better to do?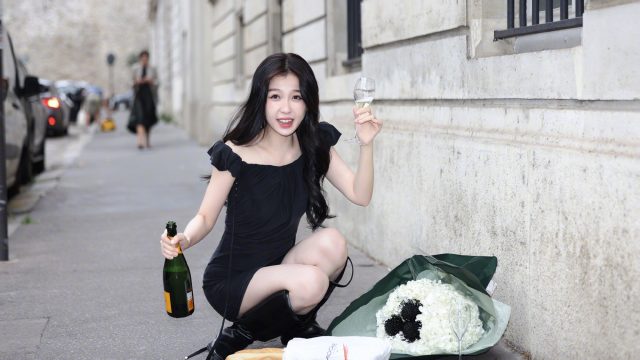 It's true what they say. To be a celebrity, you really have to steel yourself with having so many eyes dissecting every little move you make and to accept that people will always have their own opinions about what you should or shouldn't have done in any situation.
Source: 1